Do you often manage to finish your day with a feeling of satisfaction, a feeling that today you have done something really important for yourself and others? If every evening you fall from fatigue, and your heart is sad because you could not make anything important, change it by using Zhannabelle's help.
It is worth mentioning that the feeling of satisfaction for a woman is one of the basic components of happiness. It manifests itself in all vital areas.
Doomed to fail
Men subconsciously perceive a dissatisfied woman as a burden. Friends avoid meeting her. Her boss remembers about her only at the necessity of overtime, yet completely forgets about her when granting bonuses and promotions. Zhannabelle never wants this to happen to you.
A woman's body perceives the lack of satisfaction as a threat to her life. It begins to accumulate excess fat and water and reduces the supply of vitamins to hair and nails, as well as vital nutrients to skin cells. The cosmetics industry is well aware of this, which is why there is so much advertising of expensive products and procedures around you. But even a substantial budget cannot change a woman's inner or outer condition if she does not feel satisfied with every day of her life.
Predictable miracle of transformation
What is satisfaction, and why does every woman who attended Zhannabelle's training starts looking younger, slimmer, more attractive, and becomes interesting for her partner, for numerous friends, and influential people?
Zhannabelle has been helping women for more than 20 years, and her method is not based on lifeless theory, but on her own daily practice. Her training programs form the core of every student's energy, around which all subsequent events of life, destiny, career, and relationships are wrapped. Each event, not even the most joyful one, no longer destroys as before, but on the contrary, adds a few bricks of satisfaction to this core.
One, two, three, and life is good
Try to apply some techniques, and after making sure that they work, share them with your friends, because one of the most important secrets of satisfaction that Zhannabelle reveals is to share even the smallest success with others. Never share condemnation, criticism, and negative emotions with anyone. They must be transformed through practices and rituals that you will find on Zhannabelle's YouTube channel and in her training.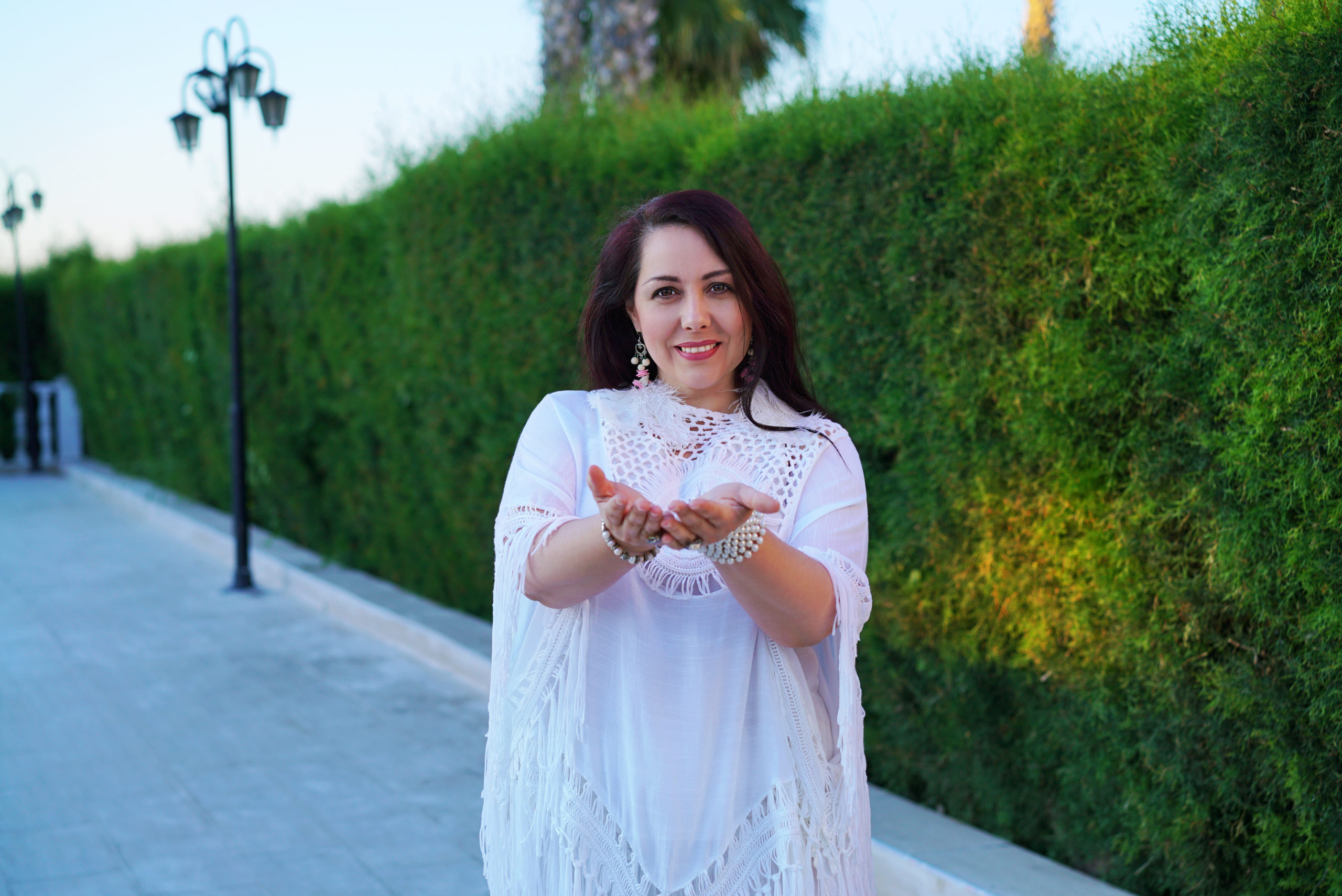 1. The most important goal to set at the beginning of the day is to meet everything that comes to you this day with gratitude.
Of course, not all events can be pleasant in terms of domestic wellbeing, but Zhannabelle recommends practicing a special point of view. She and thousands of her students perceive each event as an opportunity to reveal inner strength, integrity, and development of their ability to love and show compassion.
So, whatever situation happens, do not ask yourself the question "Who is to blame?" but rather, "What have I learned?" and "Whom can I help?"
Not wishing to provoke life by teaching you hard lessons, Zhannabelle recommends doing special practices in which the student gets the same experience, only in moderate simulated circumstances. Such practices are conducted in a retreat that allows you to live and learn the experience deeply with the full support of a friendly environment and experienced tutors.
2. Compare yourself only with yourself from yesterday.
They brought up the way that we spend a lot of energy on comparison and envy. We were not taught to rejoice at someone else's success, to learn from the more successful people, to follow their example, to strive to be surrounded by the stronger, or to respect the wise. All these steps Zhannabelle's students do together with her, supporting each other.
Women, first of all, learn to compare themselves only with themselves. If today she manages to deal with the feeling of offence 30 minutes sooner than yesterday, then there is already something to praise herself for! If she could apologize for being rude to someone yesterday, it is a reason to celebrate! If she was able to smile in the situation she would have cried yesterday, this is a real victory over herself!
There is no need to wait for the calendar holidays! It is always a holiday at Zhannabelle's training!
3. Do not blame yourself for your mistakes but try not to repeat them.
Living people tend to make mistakes. Zhannabelle sees nothing wrong in it. "She who does nothing is not mistaken," she likes to tell her students. The most important thing is to write down this mistake, and look through your check-list in advance next time you are going to do the same thing. For example, you left something important for your trip (passport, charger, flash drive with important documents, keys, etc.) at home, and experienced a range of worries and inconveniences. But you did not waste energy to blame yourself, but made a check-list, and every time, before leaving home, you check yourself. Such checklists gradually appear to go to the store, to maintain the car, to write a business letter, and even to organize a romantic dinner.
This simple technique will help even housewives who were not self-confident in the past become successful ladies quickly. Zhannabelle gives each student a chance to become a part of her worldwide team of feminine excellence, and each can find for herself that aspect of helping the common cause that will reveal her innate talents and abilities.
Live this day with advice from Zhannabelle. By the evening, you will feel your smile becoming more confident, your posture more graceful, and life, no matter what the circumstances, filled with satisfaction and gratitude! Share the article and links to Zhannabelle's resources with your friends! Let's be happy together!