Save money and reduce waste with these reusable bamboo kitchen towels which will replace paper towels in your home. They are strong and absorbent, can be used wet or dry and can be washed in the washing machine ready for you to use again. Perfect for spills, messes, dusting and drying they last up to 85 washes and are made from sustainable, organic bamboo which is great for the environment.
20 sheets per roll. Made in the UK.
Please note, after use these will not be able to be put into a roll again, we would recommend storing an a Tupperware box, old tissue box or zip lock bag somewhere handy and easy to reach to wipe up those spills.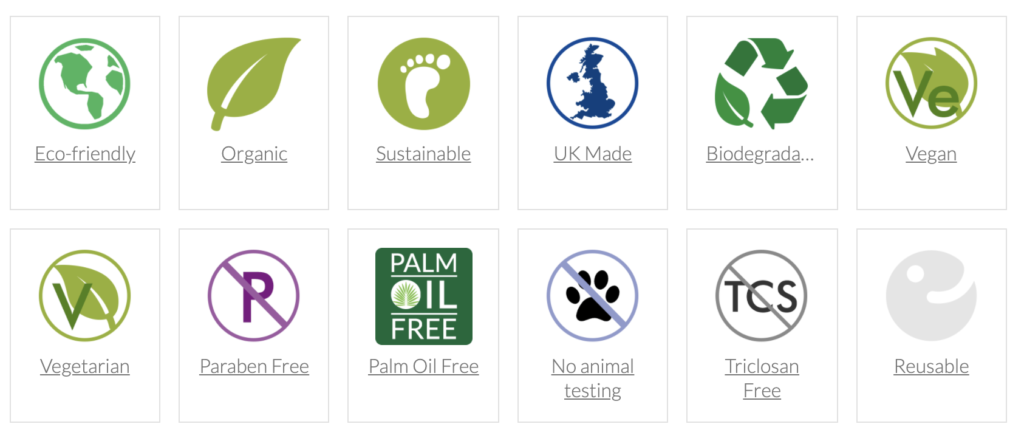 Learn more or buy this product by clicking here.
Bamboo Kitchen Roll Review- The Packaging:
I came across these Kitchen Roll Sheets when looking for a strong and soft alternative to normal kitchen roll. I picked two rolls in the hope of replacing all of my paper kitchen rolls with these. Upon arrival I was not disappointed. This product is so well presented and packaged. I instantly knew I had a high quality product in my possession. The Bamboo Kitchen Roll was presented in its own box, which in itself was made from recycled paper. The box design was, again, of very high quality. The box is, in my opinion, worth the money alone, but the product inside is even better. The box is 100% recyclable, and the packaging used to protect the individual rolls within is 100% compostable and composted when it's life ends. Full marks to Anika Kazemi for her care and concern for our Environment.
Bamboo Kitchen Roll Review- The Product:
Upon opening the box and removing the two rolls of Bamboo Kitchen Roll, I was instantly struck by the beautiful smell of the rolls. They had a natural, fresh and organic scent. I was really impressed by the appearance of the rolls. Each roll was tightly packed around a cardboard roll centre, and in perfect condition upon arrival. The mesh which holds the sheets of Kitchen Roll together is strong, soft, and the mesh covers a large area, ensuring no chance of breakage. The rolls have a little 'pull tag', much like you would usually find on a paper Kitchen Roll. Pinching the handles gently, they then pull out of the cardboard centre, and break off easily and cleanly. All of this was clear to me before I actually used the product, and I would say that the Bamboo Kitchen Roll is very aesthetically pleasing.
The first time I used the Bamboo Kitchen Roll, I was immediately impressed by the strength of the sheet. Although it is soft, it has some give, not rubbing down the way normal paper Kitchen Roll will do, and unlike normal Kitchen Roll, is very absorbent and does not disintegrate when wet. The Bamboo Kitchen Roll also remained where it was put, not sliding off the table like normal paper Kitchen Roll does. Bamboo Kitchen Roll sheets are very strong and do not tear easily, and did not need to be folded over and over like normal Kitchen Roll, to clean up spills.
Later in the evening, I was using more of the roll in the bathroom and was again impressed by its absorbency and strength. It was so strong, it took me a moment to realise that one sheet had been left out by accident after being used for a spill. I picked up what I thought was a second sheet and got a face full of suds for my troubles! Bamboos Kitchen Roll is also very soft and does not irritate the skin in the way normal paper kitchen roll normally does. This for me is a massive bonus.
Learn more or buy this product by clicking here.
Bamboo Kitchen Roll Review- The Positive Aspects:
Bamboo Kitchen Roll Review – The Fluff Test:
I first noticed one advantage of using Bamboo Kitchen Roll when I was cleaning my Bathroom sink. Other roll Kitchen Roll will roll up nicely straight away, but they soon start to break up, leaving strings of fluff all over. This fluff causes films to form where the fluff touches the basin surface. Bamboo Kitchen Roll, on the other hand, if unrolled from its roll centre, will go back into its roll eventually, leaving no fluff and no film. Bonus!
Bamboo Kitchen Roll Review – The Practical Test:
Next I noticed its advantages when wiping up spills on surfaces such as work surfaces. Bamboo Kitchen Roll is very absorbent, so whilst you can use it dry, you do need to scrub harder to remove wet spillages. Bamboo Kitchen Roll does not tear or rip easily, unlike regular paper Kitchen Roll, so do not need to be folded over and over to remove wet spills. Bamboo Kitchen Roll will not become smelly, unlike regular Kitchen Roll, and can be left out for days without smelling, and without damping the work surfaces. Bamboo Kitchen Roll can be stored in any container that is handy, and is very easy to store. The sheets can be left out, and will not fall over or tear.
Bamboo Kitchen Roll Review – Overall Opinion:
Bamboo Kitchen Roll Review- Environmentally Friendly:
The best thing about this product is that it is environmentally friendly. It is made from Bamboo, a 100% renewable resource, and is 100% biodegradable. It causes no harm to the environment and helps to reduce landfill. As well as helping the environment, these rolls are good value for money. They are durable and can be used over and over. Each roll can last up to a year if used every day, and there are 20 sheets in each roll. They have a strong mesh which holds the sheets to together, however, if you are not interested in more Bamboo Kitchen Roll, you can always keep them unrolled and refill with a roll of paper Kitchen Roll. Either way, both possibilities have advantages. The rolls are made in the UK and are visually pleasing in my opinion. The rolls are easy to store and can be stored anyway that is convenient for you.
Bamboo Kitchen Roll Review- Bamboo Kitchen Roll Review- Negatives:
The only negative point that I found, and this is more a reflection on paper Kitchen Roll, is that Bamboo Kitchen Roll is not on a perforated roll. This means that you cannot tear off one sheet at a time, nor can you tear off the number of sheets you want. One sheet, or three sheets, you have to use them all, but not necessarily at once. This is only a minor point, and I found the pros of this product far outweighed any cons in my mind.