A rich and indulgent blend of organic beeswax, mango butter and pure essential oils chosen for their potent conditioning and styling power perfect for defining curls, taming frizzy hair or protecting against heat when using a curling or flat iron, adding incredible moisture and shine. With 11 organic ingredients and no harsh chemicals, it also makes an excellent hand balm and cuticle softener.
To use: apply to wet or dry hair by rubbing on hands and pressing into hair. Style as desired.
For all hair types.
John Masters Organics Pomade Review:
Upon opening the jar, I was greeted by a dark brown, extremely soft and waxy block. The smell is strong but amazing; rich, but not overpowering. It smells like a high-quality aromatic hair product. The smell alone makes me want to use it every time I wash my hair.
I took a large section of hair, from the front of my hairline to the back, and pulled the hair straight back in sections. This is the main problem with my hair, so this is why I was excited to use this product. There really isn't a right or wrong way to apply this product, except that you want to be sure that you comb it into the hair, because if it's just patted onto hair, it doesn't have the same effect. You need to be gentle when applying it, because it's a wax, so it can get a little grainy and sticky. Just rub a small amount between your palms, and apply it to your hair, making sure to comb it through with your fingers.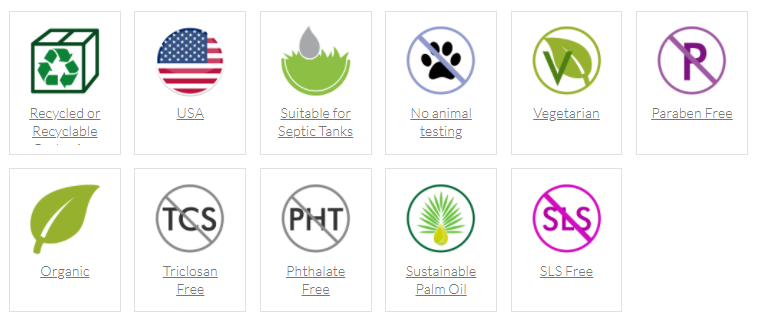 I have long, very straight hair that's also pretty fine, so it needs a little extra conditioning, especially at the ends. I used about the size of a quarter for each section of hair and worked it in with my hands. Oh my word, the smell is so incredible. It smells like a high-quality conditioner. As I combed the product through my hair, my hair instantly smoothed out and my hair was much more manageable. It didn't feel sticky or gunky at all; it just felt thicker. I let it air-dry, just because I wanted to see how it would work with my hair.
My hair is pretty normal in that it doesn't really take products well. If I don't condition it, it's a frizzy mess, whereas if I use conditioner, my hair is just flat and greasy looking. But with this hair pomade, my hair looked fabulous. There was no greasy look and my hair was shiny without looking oily. My hair also had a bit of a natural bend at the ends. It did have some natural wave to it that I didn't really have before, or maybe it just kept my natural wave from being frizzy. I was in complete pure shock. I was never able to find a product that gave my hair any sort of hold and control, and that lasts for more than an hour. I usually just end up braiding my hair to keep it tamed.
The hold is pretty strong, too. By the end of the day, my hair is usually back to its normal frizzy self. But it stayed smooth and hydrated all day long. I decided that I just had to try this pomade as a styling product as well.
My hair is actually quite straight, which means that I spend a lot of time and money fighting the natural bend that it has. I have curly hair, but it's naturally very straight. I decided to attempt to make my hair naturally curly, so that I don't have to put a heat tool on it every day. I took a small amount of the John Masters hair pomade and rubbed it through my hair. This time, instead of combing it into my hair, I just used my fingers to run it through my hair. It felt a little gunky, but nothing sticky. Almost like hair gel, but with a very nice shine to it.
I let it sit for about 20-30 minutes, and then I took a small pick and ran it through my hair, making sure to lift up the bottom layer of my hair as I had seen done on YouTube. When I went outside, my hair was still very frizzy, so I used my fingers to put the curl back into my hair and it instantly looked like ringlets. I was shocked. I was able to curl my hair without a curling iron, and it just looked like little ringlets that I would have to blow dry and then curl. This is something that I haven't been able to do for years. The natural bend in my hair was still there, but it wasn't just the bottom layer of my hair that was wavy; my whole head of hair is wavy. I was also able to keep the curls for a long time, and they were very natural looking and wavy.
When my hair was completely dry, I used my fingers to play with the curls, accentuating them so that they looked more wavelike. My hair looked amazing. It had major volume and it was so full of body. It did exactly what it said it would do. The natural bend in my hair was there but my hair was smooth and had a lot of shine. It didn't feel crunchy at all; it still felt soft. It felt strong and healthy.