This article showcases our top picks for the
Best Environmentally Friendly Toilet Cleaners
. We reached out to industry leaders and experts who have contributed the suggestions within this article (they have been credited for their contributions below). We are keen to hear your feedback on all of our content and our comment section is a moderated space to express your thoughts and feelings related (or not) to this article 
This list is in no particular order.
This product was recommended by Jane Hammitt from FastPeopleFinder
Finding a product that's both effiencent, and natural is hard. Mrs' Meyers Clean Day Toilet cleeaner has made my cleaning more efficient, and way less dreadful compared to what I had before. I use this cleaner because it's made of components derived from plants. That doesn't imply any weakness or leftover spots. It's as good as a toilet cleaning flud can get.
---
This product was recommended by Anastasia Allmon from FRP Legal
I don't use any regular cleaner on our toilet bowl and have opted to use a pumice stone when the hard water stains start to show up and ensure that we clean the bowl anytimes there's a mess. This is much better for the environment and has never needed replacing yet.
---
This product was recommended by Angela Marie Christian from Angela Marie Christian LLC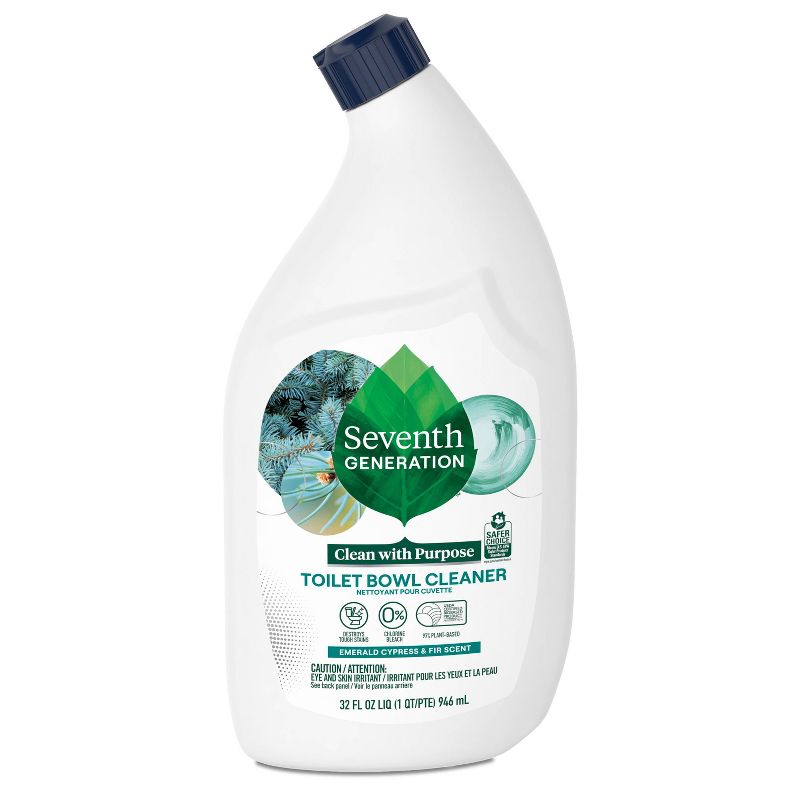 With four children in the house, I'm always careful when it comes to cleaning products as I want to ensure I don't use any chemicals that could be harmful. When it comes to cleaning our toilets, I use 7th Generation Toilet Bowl Cleaner because it doesn't contain chlorine bleach, dyes or synthetic fragrances.
---
This product was recommended by Steven Walker from Spylix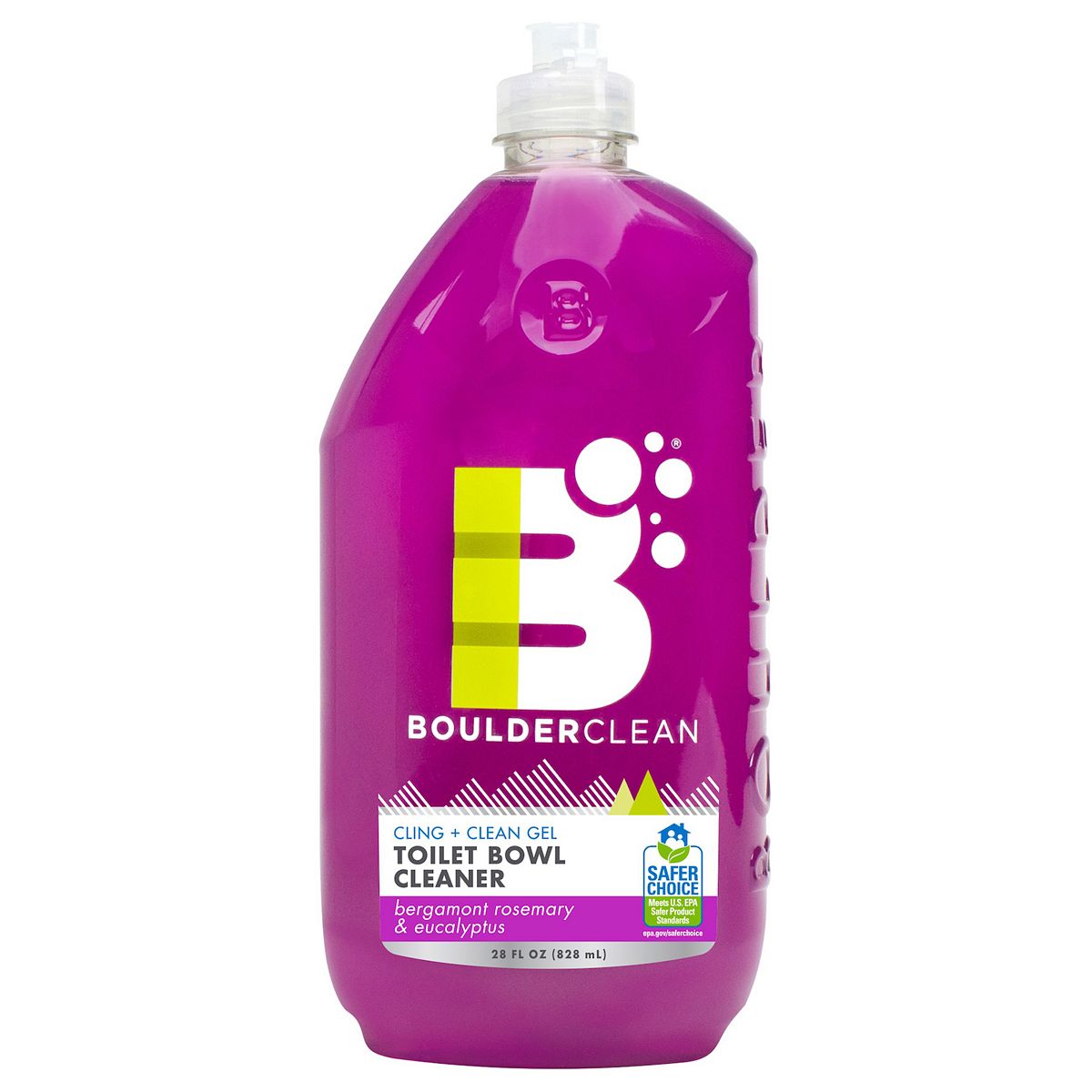 Boulder Clean's Toilet Bowl Cleaner effectively removes stains, hard water buildup, hardened soils, and mineral deposits. After adding it to the toilet bowl, scrape it clean or let it sit for about 10 minutes for more stubborn stains. The cleanser should then be flushed down the toilet. There are two scents available with the toilet cleaner: Bergamot Rosemary Eucalyptus and Fresh Eucalyptus.
---
This product was recommended by Steven Walker from Spylix
This toilet bowl cleaning from Lysol contains hydrogen peroxide like the multi-purpose cleaner. It kills bacteria and viruses that may be present in the toilet bowl and removes grime and stains. The product's recipe is free of chlorine and has a pleasant smell.
---
This product was recommended by Steven Walker from Spylix
Method toilet cleaner removes bacteria and filth from the toilet without using harsh chemicals. This antibacterial toilet bowl cleanser tackles tough-to-kill bacteria and stains with citric acid and unique power green technology, leaving behind a clean toilet bowl and refreshing spearmint and peppermint aroma with a hint of geranium. Use this toilet cleaner approach for an eco-friendly way to clean one of your germiest rooms.
---
This product was recommended by Jonathan R Brockman from Brockman Injury Lawyer
Something that we wanted to get on top of was the kind of cleaning products that we were using so much of and found sustainable alternatives to those. One switch that we made pretty early on was buying Puracy Natural Surface Cleaner. There are no harsh chemicals and instead of needing to buy a new bottle every couple of weeks you can just buy refills instead.
---
This product was recommended by MIchelle Pascal from MAP Unlimited Inc.
Safely get basins and most other hard bathroom surfaces sparkling clean with minimal effort. The natural organic salts and citric acid in Bathroom Cleaner makes it just right for the job! * Effectively removes dirt and stains without harmful chemicals, leaving surfaces clean and residue-free. * Organic salts and citric acid replace strong corrosive acids, such as muriatic acid. * Phosphate-free and contains biodegradable ingredients. * Container is recyclable, HDPE #2 and made from 25% Ocean Bound Plastic, helping to keep plastic waste from reaching our waterways. * Quickly brings porcelain, tubs, tile, and floors to a sparkling shine, with minimal effort. * Clings to vertical surfaces to penetrate deeply for a fast, effortless clean. * Removes hard water deposits, rust, soap scum, urine salts and more. * Cleans and descales efficiently and eliminates sources of odors. * One product does it all, saving you money and valuable under-the counter storage space! * No APEs (alkyl phenol ethoxylates). * Product not tested on animals. * No animal-derived ingredients. * Safe for septic systems. * Synthetic fragrance-free.
---
This product was recommended by Thalita Ferraz from Her Bones
This plant and mineral based toilet cleaner has been a staple in our house for a while. We love that the bottle is made from 100% plant plastic and is totally recyclable, and the fact that it smells awesome and works a treat.
---
This product was recommended by David Adler from The Travel Secret
The best environmentally friendly toilet cleaner is the Puracy multi-surface cleaner. Guaranteed to thoroughly clean any non-fabric surface without streaking or residues, use on a countertop, bathroom, high chair, electronics, smartphone, tablet, hardwood floors, finished wood, car dashboards, and any other solid surface. Formulated by PhDs, the plant-based formula is safe for children and pets.
---
This product was recommended by Ashley Amor from PeopleFindFast
I've tried a few other eco toilet ducks, and this one is by far the best in terms of results. Squirt some in last thing at night, brush it in, then flush it in the morning, and it'll be all bright, shining, and new. Finally, a toilet cleaner that is both environmentally friendly and effective! I had previously tried several well-known brands, but they were ineffective. In addition, the odour isn't too bad.
---
This product was recommended by Kevin Nguyen from KevinNguyenExperiences
I recommend this product because the company, bide, has a perfect track record on sustainability in all their products. The toilet cleaner is simple to use, just drop it in, let it fizz for a while, then scrub your toilet! Here are the many reasons why this product is the best toilet cleaner: – Completely environmentally friendly packaging (recyclable and compostable) – Cleaning material is made only using natural vegan ingredients – Reduced carbon emissions from production due to unique manufacturing network – Manufacturing network focuses on unemployed and marginalized communities to earn a living – Partners with various charities for outreach initiatives for the underrepresented
---
This product was recommended by Alex Varela from Dallas Maids
Dallas is one of the most contaminated cities in Texas and I try my best to use non-harmful products, considering that chemicals in cleaning products are very contaminating. I usually use natural cleaning products, such as vinegar and baking soda, instead of specialized products. That being said, I respect eco-friendly companies with strong ethics about the environment as well as the health and wellbeing of their users. One of my favorite brands is Blueland. They have these cleaning pods which are meant for cleaning your bathroom, including your toilet. I like that you decide whether to put them straight down the toilet, or you can also place them in a spray bottle and use them as a regular cleaning for the rest of your bathroom.
---
This product was recommended by Michael Jan Baldicana from bidetsPLUS
Vacplus Automatic Toilet Bowl Cleaner is one of the best environmentally friendly toilet cleaners. It uses a patented technology that cleans your toilet without using any chemicals. This product is ideal for people who want to make their household more eco-friendly. It is also perfect for those who are looking for a solution to the smelly and dirty toilets in their home or workplace. It also saves you money and time because it cleans the toilet without any chemicals or other harmful substances.
---
This product was recommended by Smriti Tuteja from Yogic-Experience
This biodegradable toilet cleaner powder doesn't leave any residues and is safe for septic systems. Seventh generation has taken the term zero-waste to another level by eliminating plastic from packaging, and water from the formula. They have also made sure that it doesn't cause harm to the toilet or pipes thereby increasing durability. The powder comes in a reusable or easily recyclable steel container. I always wondered if these earth-friendly cleaners would be effective and this product has amazed me. Using just a little amount foams well and leaves a sparkly toilet.
---
This product was recommended by Bonnie Fisher from Better World Apparel
Our top choice is from Mrs. Meyers clean day line. Baking Soda definitely is one of the things, combined with vinegar, that makes a difference on heavy house cleaning. Its formula removes soap scum and grease build-up and contains plant-derived cleaning ingredients to make your bathroom spotless. Mrs. Meyer's produces cruelty free products that also smells amazing!
---
This product was recommended by Bonnie Fisher from Better World Apparel
This natural Toilet Bowl Cleaner eliminates stubborn stains, mineral deposits, rust and hard water spots without harsh fumes or harmful chemicals. Its bleach-free formula suds and scrubs its way through tough jobs leaving a brilliant shine behind.
---
This product was recommended by Bonnie Fisher from Better World Apparel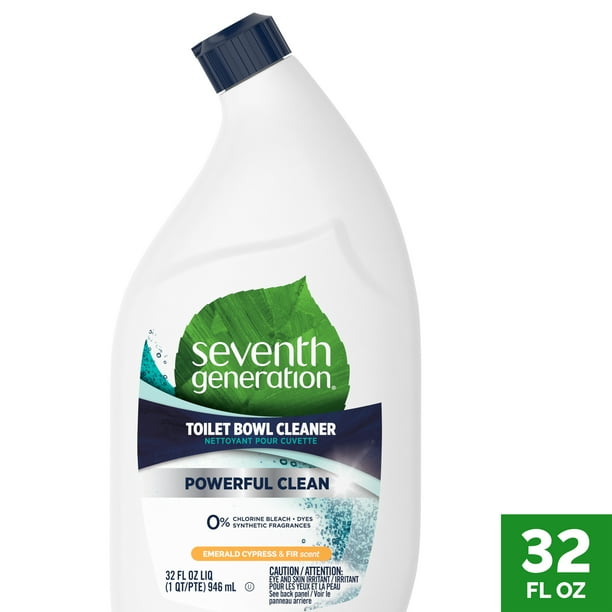 Seventh Generation Toilet Bowl Cleaner is the least expensive toilet cleaner from this list, but giant Unilever doesn't disappoint on this product. I love that it is eco-friendly, does not have any harsh chemicals or toxic fragrance ingredients, and, above all else, it works without needing bleach.
---
This product was recommended by Steve Evans from Memphis Maids
I really like the brand Dropps. It has these laundry and household pods that come in eco-friendly packaging. They are plant and mineral-based, as well as cruelty-free and vegan. I enjoy products that are multi-purpose and these pods can be used to do laundry as well, so you just have to buy a single box (it comes with 64 pods).
---
This product was recommended by Alessandro Gazzo from Emily's Maids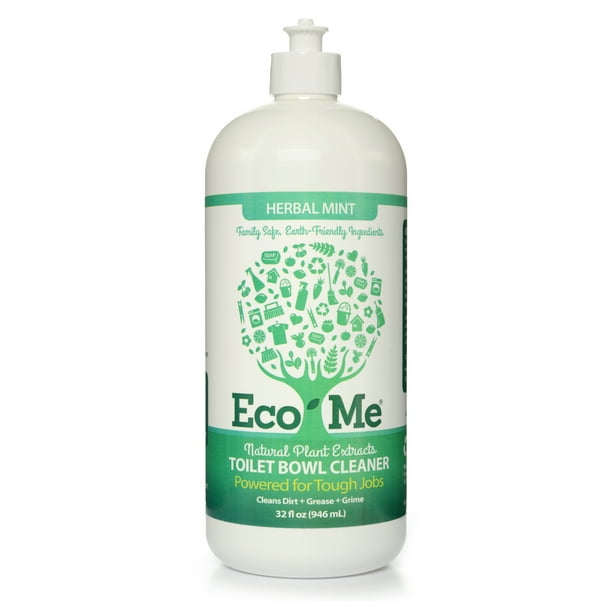 I like the fact that it has a natural fragrance. Synthetic ones are too strong and "artificial" for me. It is free of sodium laurilsulfate or glucoside, and it decyl glucoside (from coconut) instead. It is concentrated so you can make a ton out of a little bottle.
---