This article showcases our top picks for the 'Books On Healing From Abuse'. We reached out to industry leaders and experts who have contributed the suggestions within this article (they have beean credited for their contributions below).
We are keen to hear your feedback on all of our content and our comment section is a moderated space to express your thoughts and feelings related (or not) to this article This list is in no particular order.
---
This product was recommended by Jill S. Tietjen from Hollywood Her Story, LLC
In this award winning book, former Miss America, Marilyn Van Derbur, describes, in detail, her healing process after 13 years of incest. I wrote the book, not because I want someone to learn more about me but so readers can learn more about themselves. And so that loved ones can better understand the brutal recovery process and never again say, just get over it. The pain ends, I promise . . . IF you do the 'work' of healing. A loving, long-term relationship and grounded well, adjusted children await you. A judge for the Writers Digest book competition wrote: Seldom as a judge have I wanted to read the entire book but I devoured every word of this riveting story… Told with stark honesty and vivid details that were so important in ridding herself of the pain, torment and shame…
---
This product was recommended by Carol Queen from Good Vibrations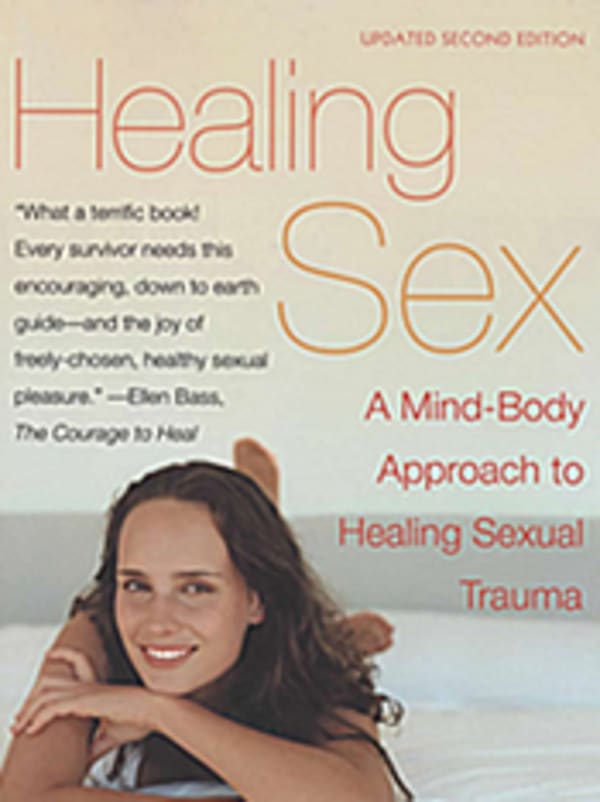 The first truly sex-positive book on getting your life back after abusive experiences is still the gold standard! This author walks the talk and started a nonprofit, generationFIVE [generationfive.org], to end child sexual abuse.
---
This product was recommended by Carol Queen from Good Vibrations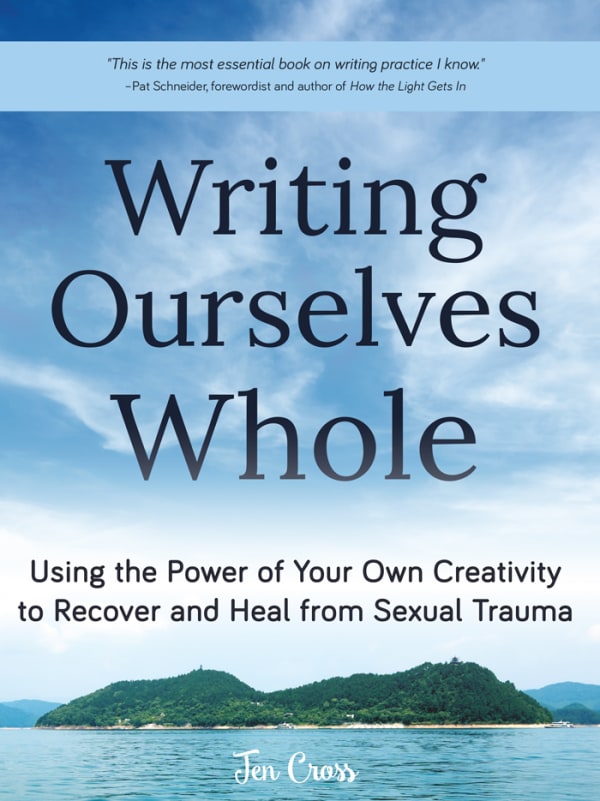 I facilitated writing circles with Jen for years and she is profoundly compassionate and insightful–and she specializes in teaching writing to those who have dealt with abuse. Finally her heart and wisdom are part of a writer's guide for those seeking inner resources to help them process trauma.
---
This product was recommended by Elizabeth A. Miles from March Forth Media
The Journey to Healing: Love, Yourself is a guide for those looking to heal from trauma, a broken heart, abuse, through the lens of self-love. The book offers a series of love letters from author to reader, in addition to chapters about intuition, mindset, self-care, and forgiveness. In addition, the book offers a section with reflection questions for the reader, as well as a section to get readers started in writing their own love letters to themselves.
---
This product was recommended by Elizabeth A. Miles from March Forth Media
In This Is Where You Pivot: The Shift from Fear to Freedom, author Elizabeth Miles has a frank and to-the-point conversation with readers about her journey through trauma and abuse, as well as her own internal battle with depression, anxiety, and chronic health issues. This book is a reminder to everyone that, at any given moment, you can choose to exercise your power to pivot, make a new choice and start again. We are never stuck. We are never lost. We are never alone!
---
This product was recommended by Charles Chamberlain from Get A Grip Today
Author Chuck (Charles) suffered through abuse as a child and bullying as a teen. Laraine spent more than a decade helping survivors of abuse heal mentally and emotionally. Growing up and seeing the devastation that abuse can have on a family, Jeremy, now a young father, seeks to understand the best way to navigate his own children through this tumultuous world.
---
This product was recommended by ArDenay Garner from ArDenay Innerprize LLC
Divine Invitations – The 7 Spiritual Lessons of Relationships, by ArDenay Garner, offers hope to those who have experienced abuse. It is a heartfelt nonfiction narrative with practical strategies for healing after abuse. In an inspiring and humorous style, ArDenay teaches women how to practice self-love, develop their faith, and establish healthy boundaries to live the courageous and authentic life that they desire. Divine Invitations is a page-turner that demands your attention and begs to be read in a single sitting. If you want to heal from your abuse, Divine Invitations, is the book for you!
---
This product was recommended by Achintya Kolipakkam from My Best Luxe
It is a book that talks about being aware of a cunning charmer who then manipulates your life and destroys it. The book talks about why people around us are devoid of empathy and good behaviour. Why do people hide behind the curtains of normalcy and why do people fake being who they are. lastly the book gives insights on how to deal and be away from these people.
---
This product was recommended by Giuseppe Aragona from PrescriptionDoctor
The Gift of Fear is a book that helps to acknowledge that the past has made us who we are today and how to overcome the feeling of fear of the future.
---
This product was recommended by Dina White from Dina White PR
CAN'T STOP THE SUNRISE: ADVENTURES IN HEALING, CONFRONTING CORRUPTION & THE JOURNEY TO INSTITUTIONAL REFORM is the inspiring memoir of a young woman who spoke out about abuse over decades – despite a boarding school's efforts to silence her message. In the 1990's, a serial child molester roamed the campus of the New England boarding school, Lawrence Academy of Groton, MA. Once his pattern of behavior became clear to a few students, they confronted this man, a groundskeeper named Peter Regis.
The school's Headmaster, Steven L Hahn, did nothing about the incidents, and allowed Regis to remain employed on campus. Author Vanessa Osage was subject to institutional abuse as a student and fought for years for Regis and Hahn to be brought to justice. CAN'T STOP THE SUNRISE is her story – her 30-year battle in and out of court, and through the media – and her mission of trying to right the wrongs.
CAN'T STOP THE SUNRISE was a way to tell her story of years of institutional abuse; It accomplished her mission of trying right the wrongs and also gave her closure on a situation that should have never happened. It is a book for anyone who is interested in rebalancing power on a personal and cultural level. It is a book for anyone that is concerned about corruption and wants to see something done with it. It is a story for anyone coming through hard times and a reminder that we are not truly alone.
---
This product was recommended by Catriona Jasica from Top Vouchers Code
Have you ever imagined yourself as an empty page that has nothing written yet, no past no future? Shifting yourself from those exhausting relationships to inexhaustible self-esteem, from a life full of anger and rage to true happiness- this book named "Silent Domestic Victims" exactly does that. It's a book by Robert Heal and James Ingram that teaches you to regain your true colours and get rid of all the negativity that has held you back.
---
This product was recommended by Catriona Jasica from Top Vouchers Code
Healing From the Abuse is the second book we would recommend you to go through. Worth turning every single page, this book will definitely leave you speechless. This book highlights the psychological abuses that leave no bruises but shakes you within. The author named Shannon Thomas walks the reader through each of the six recovery stages.