This article showcases our top picks for the best 'Empowering Princess Books'. We reached out to industry leaders and experts who have contributed the suggestions within this article (they have been credited for their contributions below).
We are keen to hear your feedback on all of our content and our comment section is a moderated space to express your thoughts and feelings related (or not) to this article This list is in no particular order.
---
This product was recommended by Vince Massara from Edu Test Labs
This book reminds girls that they're special and beautiful particularly if these girls don't have the confidence with the way they look. Moreover, this book is simple and easy to read and full of strong messages and wonderful illustrations as well.
---
This product was recommended by Nicole Garcia from Most Craft
Tuesdays at the Castle is an empowering story of Princess Celie who lives within an enchanted castle that changes every Tuesday. As an inspiring mapmaker, she takes account of the new additions, or in some cases, disappearances- and when her parents disappear, it is up to her to keep her kingdom safe. Although people used to think keeping track of the changes was silly, Celie stands firm in her decision to take on the responsibility. Empowering and enchanting, Celie is a strong, independent figure who proves her powers of observation and skills are exactly what is needed to lead the children of the kingdom to defend their home and help save her parents. Geared towards a 3rd to 5th grade reading level, this book is only the first in a series for children to follow the tales of this young heroine.
---
This product was recommended by Balint Horvath from Projectfather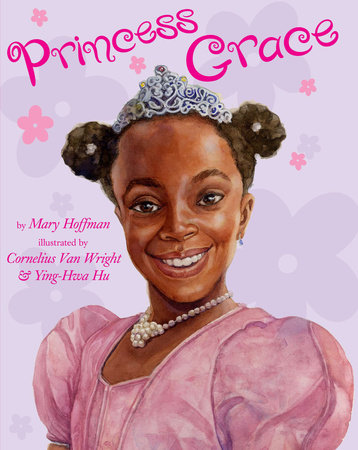 Published by Penguin Young Readers Group. The brilliant illustration by Cornelius Van Wright and Ying-Hwa Hu instantly catches the attention of any young reader. The story of this book teaches that there are many kinds of princesses out there in various cultures, including one from African folklore.
---
This product was recommended by Balint Horvath from Projectfather
Published by Annick Press, this book tells the reversed story of a princess saving the prince from the dragon. My little one is a big fan of Princess Grace and Princess Elizabeth. She gets very excited whenever I read these two books to her. I believe such books are not only keeping her entertained but also building her inspiration to become just like her favorite princesses.
---
This product was recommended by Erin Prather Stafford from Girls That Create
A favorite in our household, The Princess Who Had No Kingdom is a wonderful story by Ursula Jones. This princess, brought to life by Sarah Gibb's gorgeous illustrations, is very secure in who she is. That confidence carries her throughout the book, even when others treat her unkindly for not being traditional royalty. My favorite part is when the main character wears a pair of red tights and a shorter dress at a ball. She has a far better time dancing than her peers, who are constrained by longer, elaborate gowns. Also, this princess does not find a prince per se, but a partner who recognizes how beautiful she is in on the inside. A book with a lovely message to discuss with youngsters.
---
This product was recommended by Mary Koczan from PerfectGift
This book is a favorite bedtime story with my 3-year-old daughter. Deborah Underwood's Interstellar Cinderella is a modern reimagining of the classic Cinderella story. Instead of dreaming of prince charming, Cinderella has her heart set on fixing rocket ships. The book shows Cinderella as an independent, smart, and confident character. Kids will love the cool artwork and exciting story.
---
This product was recommended by Melanie Musson from QuoteInspector
This book is a sweet story about a paper princess who, after being cut out and decorated, was carried away from her friend by the wind. She travels to others who add their touches to her paper appearance. She misses home and wishes to return and she meets helpers who lead her in that direction. The princess is finally reunited with her creator who takes joy in discovering the changes and updates she received on her trip. The enchanting illustrations inspire the imagination while the story empowers children to see the good in their own journeys.
---
This product was recommended by Jennifer Willy from Etia
The first three sections piece together the life of the author while the final section serves as a note to the reader. This moving book explores love, loss, grief, healing, empowerment, and inspiration.
---
This product was recommended by Jennifer Willy from Etia
Herstory: 50 Women and Girls Who Shook Up the World by Katherine Halligan follows the stories of fifty powerhouse women from around the world and across time who each managed to change the world as they knew it forever.
---
This product was recommended by Jennifer Willy from Etia
More than a Princess by Delanda Coleman and Terrance Coleman is the perfect gift to inspire the young girl in your life. In More Than a Princess, you will meet Princess Kiana. Guided by her fairy godmother, Kiana receives a chance to explore life outside a castle.
---
This product was recommended by Gerardo Juarez from Sheep Buy Inc
What I really like about this princess book; it's a different kind of story of Cinderella. The original story focuses on her beauty, and luck in finding the charming prince and making him fall in her love. However, this version of the story spotlights the importance of thinking and the value of intellect for young ladies. Moreover, this book has a well-written style and delivers inspiring messages of self-worth regardless of the superficial issues. Highly recommended for young girls and every princess fan.
---
This product was recommended by Candess Zona-Mendola from MakeFoodSafe
By examining goddess myths, folklore, and archetypes, Mildon seeks to encourage her readers to look within themselves to find their own inner goddess. For someone who wants a light-hearted book with colloquial prose to help them explore their femininity, this one is it.
---
This product was recommended by Jeremy Ong from HUSTLR
This book for little girls age 3 to 9, it delivers lovable thoughts to these girls about self-worth and the beauty of diversity. It also teaches them to accept and love other people no matter what shape they have.