More and more businesses are going green in recent years. It's an inevitable shift, considering the devastating environmental issues the world is facing today. Shifting to eco-friendly practices will take work and resources, but the payoff will be worth it.
A Futerra survey finds that 88 percent of consumers in the United States and the United Kingdom want brands to "help them live sustainably." If businesses don't step up, they can lose their customers, potential and existing. Conversely, they can gain new buyers and retain old ones by becoming more environmentally responsible.
In addition, going green can save a lot of money while helping your business's bottom line. If you're thinking of going green with your business, get started with these simple steps.
Use Postconsumer Waste (PCW) Paper
Receipts, reports, and memos—these three have one thing in common: they use paper. Make the switch to postconsumer waste paper, which is the eco-friendliest one out of all types of paper stock. PCW products use recycled materials and less water and energy to produce.
Aside from print paper, you can also buy PCW folders, envelopes, toilet paper, napkins, and packaging. Manufacturers will typically indicate on the label how much postconsumer waste is used to make a particular product. The higher the percentage, the more PCW was recycled. That said, choose the highest percentage of PCW.
Go paperless whenever possible. Convince your customers to opt for paperless billing, and focus on electronic invoices and communications. Also, encourage your employees to recycle paper by organizing recycling programs and setting up bins all around the office.
Reduce Packaging Waste
If you're running an e-commerce business, you know that proper packaging is essential to ensure that the product gets to the customer in good shape. More often than not, retailers tend to overpackage items to avoid damage, but doing this creates more waste that may not even be recyclable.
To reduce packaging waste, consider using high-quality custom shipping boxes made to fit products perfectly. Using the right box size will reduce the use of packaging fillers, creating less waste, and protect the product more securely. It also helps you save on shipping costs. And the best thing about these shipping boxes is how versatile they are after you're done with them. Combine that with your own branded labels from a color label printer and you will have beautiful eco-friendly packaging that stands out from the rest. With so many options for recycling and reusing them, there's really no excuse for letting these boxes end up in the landfill.
Go for Nontoxic, Biodegradable Cleaners
Many of the cleaners in the market today use harsh, toxic chemicals that harm not only people's health but also the environment.
For example, corrosive drain cleaners and toilet cleaners can burn the eyes and skin and irritate the throat and esophagus when ingested. The combination of certain products, like bleach and ammonia, can also unleash dangerous gases that can trigger asthma or something much worse.
Swap your toxic office cleaners with safe, biodegradable alternatives. The Environmental Working Group lists the top green cleaning products to help consumers make the eco-friendly product choice.
Switch to LED Lights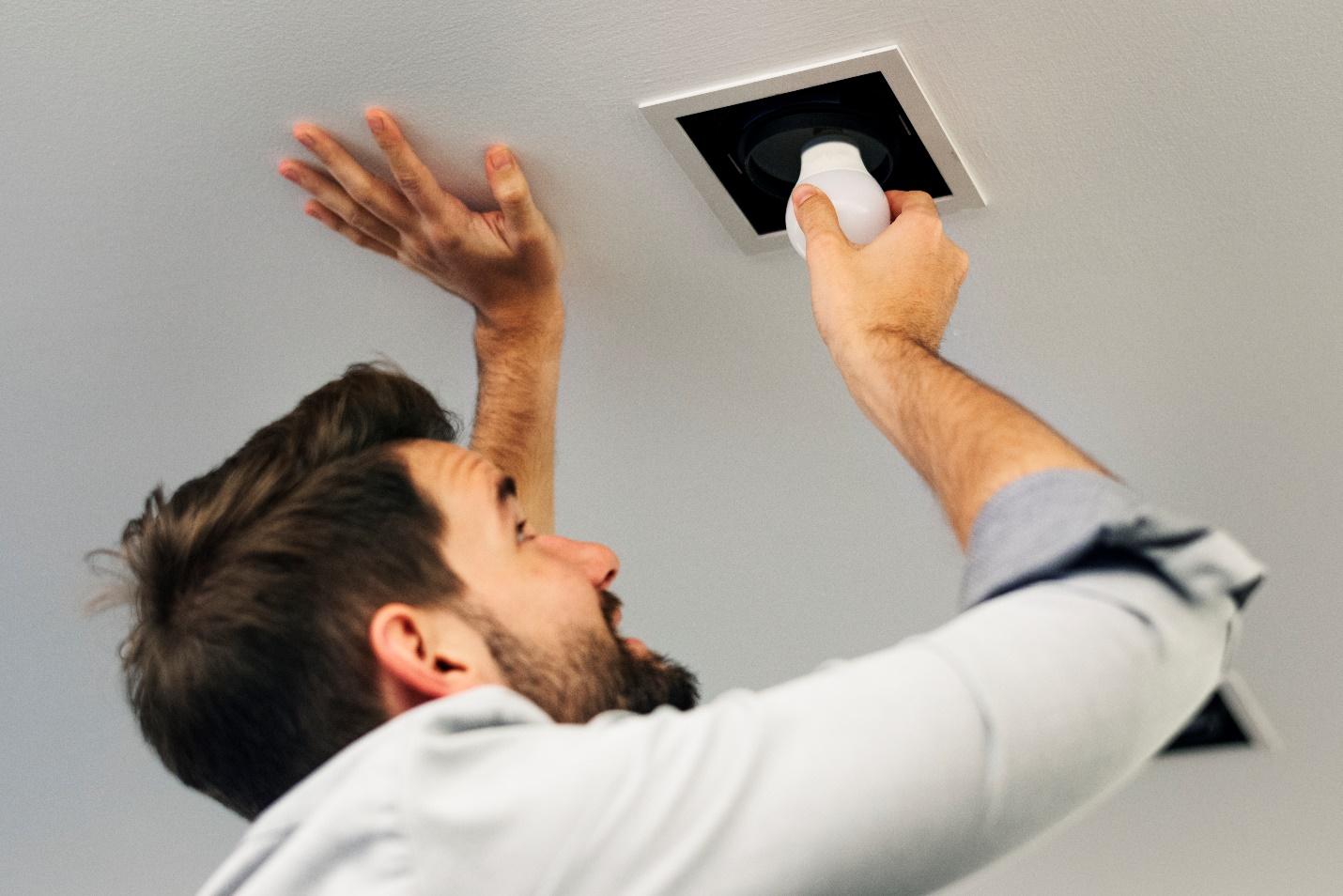 Replacing standard incandescent lights with LED bulbs can make a huge difference in your business's energy consumption. LED lights consume 75 percent less energy and last 25 times longer than incandescent bulbs do, says the US Department of Energy.
According to Dengarden.com, operating a LED light for three hours in one year will only cost $2.81 while an incandescent bulb will cost $8.89. LED lights may require more up-front investment, but the long-term savings will more than recoup your initial expenditure.
Choose Green Web Hosting
Choosing a green web host for your website is a simple yet effective step to making your business eco-friendlier. Green web hosts are labeled as such because they are companies that actively take steps toward sustainability and mitigate the environmental impact of their whole operation. They do this mainly by using renewable energy sources and buying carbon offsets and renewable energy certificates.
Get an Energy Audit
An energy audit will assess your establishment's energy use and determine solutions to cut down energy waste and increase energy efficiency. Many states offer free energy audits for homes and small businesses. They will even help with some repairs and replacement of old light bulbs free of charge or at a lower cost. Consult your state policies and programs to know how you can apply for an energy audit for your business.
Choose Renewable Energy Sources
You can reduce your business's energy cost and help the environment by choosing alternative or renewable energy sources. Using green power, such as solar and wind power, geothermal power, and hydropower, is one of the biggest steps you can take to reduce your business's carbon footprint.
Switching alternative energy sources may increase your monthly bill by a small percentage. However, the extra cost can be mitigated with the federal investment tax credit for solar installation and incentive and state governments' rebate programs for renewable-energy users.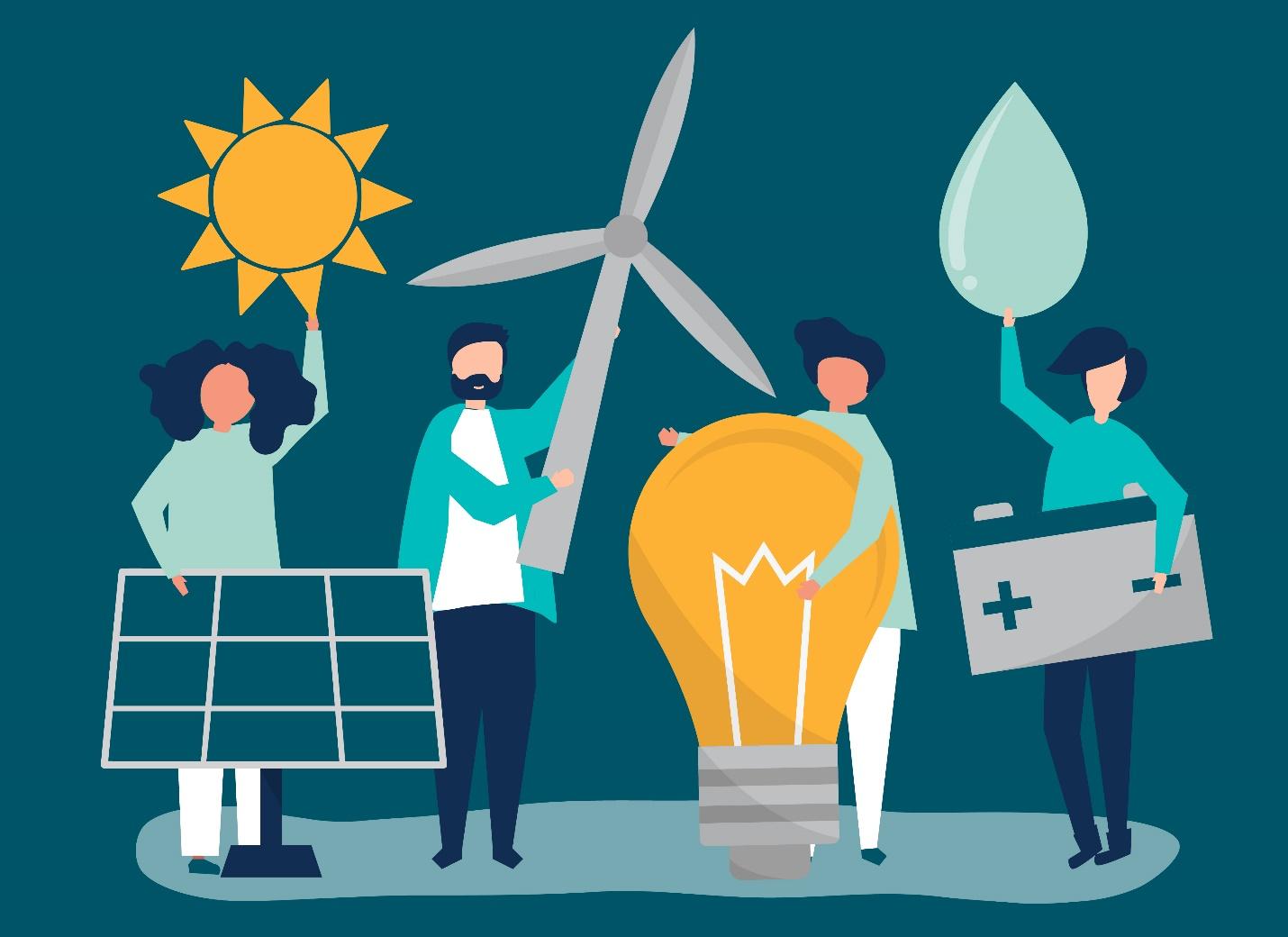 Going green is no longer just an option for businesses. Consumers want and demand that the brands they follow to be more environmentally responsible. With climate change and pollution plaguing the earth, going green is the only choice to survive in the market in the coming years and to ensure the entire planet's survival.