Natural, vegan and cruelty free, this high-quality toothpaste is made with ingredients of natural origin such as sea buckthorn, chamomile, activated charcoal, cinnamon and calcium give you durable, strong, shiny teeth and healthy gums. Free from any harmful or controversial ingredients such as phthalates, parabens, microplastics, SLS or formaldehydes, it is gentle and works as well as leading toothpastes without harming you or the planet.
To use: Apply a small amount to your toothbrush using the spatula provided and brush teeth for 2 minutes before rinsing.
As a strictly vegan couple ben and anna have always paid close attention to what they consumed. Their purchasing habits have always predominantly consisted of products from sustainable and / or organic sources believing in the power of nature. Finding it extremely difficult to find dental care without harmful ingredients, they decided to formulate their own.
Also available in white and sensitive.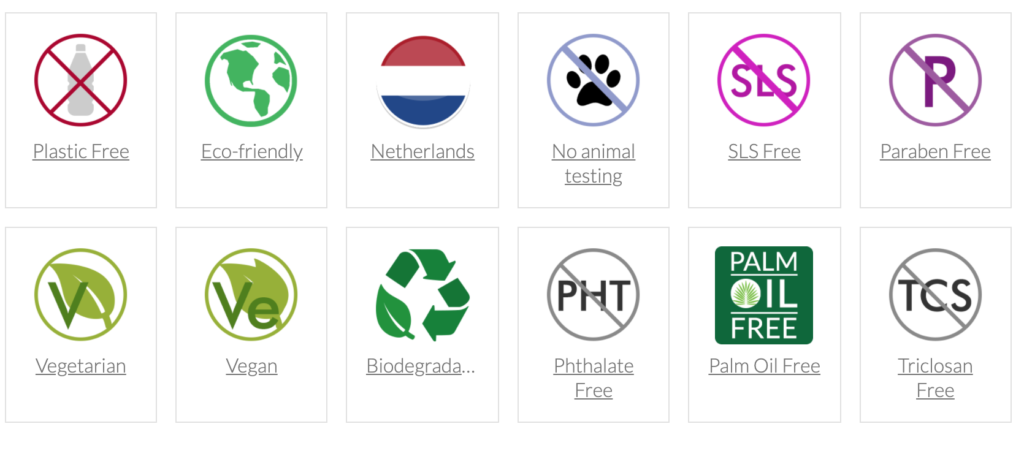 Biodegradable, Vegetarian and vegan friendly, Ethichally made in the Netherlands without the use of chemicals and without testing on animals, Eco-friendly, Plastic Free, Natrue Certified and packaged in recyclable packaging.
Ben And Anna Toothpaste Review:
Firstly, I was quite delighted to discover that this toothpaste is Vegan approved, and that there are no additives at all… which is great.
I also found the colours very pleasing indeed, with a vivid blue eye catching my attention.
The packaging is unique and very well thought out. The toothpaste sits in a plastic 'cibula', which can be re-used as a device to measure the amount of toothpaste you use. Just dip in your toothbrush and scrape off the amount you need.
Having had some of the toothpaste in my mouth, but not yet using it, I found it very pleasant to use. There is a slight whiff of cinnamon, which is pleasant enough but not too much, and a tingle which I'm liking very much, but again, it is not too strong.
Also, something else to note is that I have used it for a few days and it does not taste bad at all… no after-taste, nothing.
As for the brushing – yes, it was a pleasure to use too.
And my teeth are clean as a whistle… not bad for 2 minutes a day…
It ticks all the boxes with me: Quality, Vegan, Natural, No Advesrtising or man made chemicals, and it works.
It is also not tested on animals… a lot of toothpaste is… so a bonus to get a free animal from using this toothpaste.
Yes, I would recommend this toothpaste myself.
It is very good…
Overall Rating: 9.5/10 Packaging Quality: 10/10 Quality: 10/10 Ease Of Use: 10/10 Value For Money: 9.5/10 Overall: 9.5/10