Many professions in the United States are licensed at the state or local level. Some states have a two-tier system that may require business registration at the local level and licensing or certification at the state level, or vice versa. Professional licensing in the United States began in the 19th century with the regulation of traditional professions such as doctors and lawyers. By the early 1950s, less than 5% of the workforce was required to be licensed to trade or occupy, and this number is now rising to 29%. Even if you want to become a constructive lawyer in your state, then get licensed as an attorney after completing all the educational requirements. Afterward, you can specialize in construction law.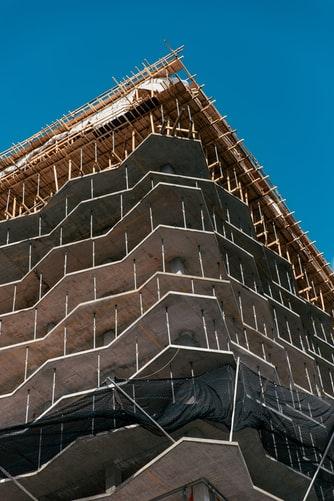 There are currently three forms of occupational regulation in the United States:
1. Registration, which requires an individual to register their personal data with a government agency before engaging in their professional activities;
2. Certification, based, as a rule, on the verification of professional skills and knowledge;
3. A license which by law requires an individual to obtain a license to practice.
About two-thirds of professional regulation is at the state level.
Construction sector
The US construction sector consists of three main subsectors:
1. Construction of buildings.
2. Industrial and civil construction.
3. Dedicated professional contractors.
Construction of buildings (hereinafter subdivided into residential and non-residential) includes new works, additions, changes or maintenance and repairs – on-site assembly is also included in this category. Some or all of this work may be outsourced to other construction companies – usually specialized professional contractors (which include, for example, trades such as electricity, plumbing, painting and site preparation).
Employment (seasonally adjusted) in building construction is around 6 billion people, with construction workers accounting for the largest occupational group, followed by carpenters, electricians, maintenance engineers and operators of construction equipment and machinery, and finally construction managers.
By some estimates, more than 650,000 contractors were in the renovation market at the height of the housing boom in 2007, with two-thirds of them self-employed.
The remodeling market is described as "fragmented," with much less concentration than other residential construction industries and a variety of market segments, "ranging from general remodeling (full service, engineering, construction and renovation) to specialized occupations (such as roofing, siding, plumbing, electrical and painting). Of all the reconstructed enterprises with wages in the same 2007, about two-thirds were in specialized professions.
Construction industry regulation
The construction industry has used various forms of licensing for several decades, from government regimes to local certification and registration procedures. Every state that has such a licensing scheme is a member of the National Association of Government Contractor Licensing Agencies (NASCLA), created in 1962 as a non-profit organization. Along with individual licensing authorities, NASCLA is promoting license verification across a range of channels such as billboard ads and local radio ads. Brochures and information can be downloaded from NASCLA, and the Agency also runs various outreach programs, for example for the elderly.
Further responsibility includes the development and maintenance of the NASCLA Contractor State Licensing Information Handbook – the purpose of the publication is to "identify government agencies involved in construction regulation and summarize each state's qualifications, licensing, audits, and financial responsibility policies." An additional role played by the Agency is to develop and publish model legislation for agencies or councils in various states that license residential and commercial construction. NASCLA completed the NASCLA Model Housing Licensing Act in March 2009. Some states either do not require education or experience or are not licensed to do these classes at all.