A nutritious hair dye made with vegetable based actives and enriched with corn, coconut, wheat and soya extracts to protect hair while colouring, leaving it feeling nourished with a beautiful shine. The light chestnut hair dye covers 100% of greys and has a natural tone, made with certified organic ingredients for a more eco-friendly hair colour. It is free from parabens, SLS, ammonia and resorcinol so there is no unpleasant aroma and it is dermatologically tested so it will not irritate your skin.
Box includes:
Plastic gloves

Instruction leaflet

Permanent hair colorant 60ml

Colour developer 60ml

Nutrideep multiplier 35ml

Sachet of shampoo 15ml
Naturtint 5N Light Chestnut Brown Permanent Hair Dye Review:
Who better to try out the new Naturtint than somebody with nearly 50% grey hair? This is my second experience of using either of the products in the past 50 years so I figure that I am qualified enough to review them.
Naturtint is a new range of hair dyes from the folks at Just For Men but marketed specifically for women of all ages. The product was invented by Solgar, the nutrition specialists and the range launched this month and it is their first venture into the world of hair colouring. There have been hair colour ranges specifically for women in the past but I'm not sure if they were successful.
The set includes a colour concentrate which is twice the volume of most other brands and will actually nourish and moisturise the hair during the dying process (most others just contain harsh chemicals and build up). The colour itself will not lighten your hair so you do need to have some hair colour showing otherwise there will be no reaction. There is no ammonia or resorcinol in the dye so it is quite safe to use and will not damage your hair.
The dye is permanent so you must select your colour carefully because once it has taken then you can't just wash it out. The company recommends that you grow out your natural greys and then colour at home to give a natural colour rather than you being a raven haired old lady with 5% grey hair. You can however buy a lighter shade to touch up the roots but if you only have a small amount of grey then the lightest shade won't be strong enough.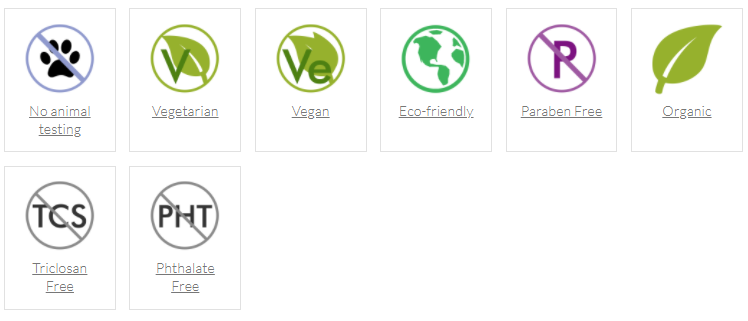 I use semi-permanent dye every 6 weeks or so to cover my grey hair (I'm 64) so was eager to try out this permanent hair colour and see how it compared to the hair dyes that I normally buy. I read the instructions twice but I didn't really understand them (they are written in foreign language) so I did what I usually do. I looked in the mirror and said: "what do I need to do?" I then did a spot test on the back of my hand (for allergies). It doesn't specify that you should do that but I have been at this hair dying game for a long time now so I know what to do. I cracked open the plastic bottle of dye and then went ahead and sketched out a plan of attack on my hair with the dye brush in-hand.
The first thing that I noticed is that the dye is very, very dark brown…much darker than my current semi-perm dye which is pretty dark anyway. My first impression was that this was going to wash out very dark brown. The hair on my head is pretty patchy though, meaning that some parts are greasy, while others are dry and crispy because they haven't been washed for a long time. It occurred to me that a really dark colour tone may be just what I needed since it will even things out a bit and hopefully not as much of my greasy patches will show.
During the application process I noticed that the dye is thick and creamy, rather than a gloop which means that it saturates the hair evenly and doesn't drip everywhere. I know that doesn't seem like a big deal but those of you who dye your hair regularly will know what I mean. If the dye is runny then it tends to drip everywhere and make a mess, but this is different to most. It spread effortlessly over the greasy parts and into the thinner areas that needed some helping. I don't know how it was reacting with my hair because I didn't look in a mirror but I just knew that I had to let it all "soak in" and I didn't wash it off.
I've never left hair dye on my hair before. I know that I am supposed to but hey, most of my hair dying was in the 70s and 80s and things were a lot more relaxed back then. I move my head around quite a lot while I am sitting there and when I did reapply some dye to some areas of my hair, I noticed that it didn't drip everywhere. The dye wet the hair and adapted to the shape of my head so it was like a liquid colouring in pen. It didn't seem to affect my greasy hair or make it any drier and I was shocked at how little water it was using. The box says that 50ml of dye is enough for long hair but I needed two batches to reach halfway up my neck which used about 85ml of colour. It all washed out easily with shampoo and I need to tone my hair anyway because I've dyed it a bit too warm for my hair colour and warm toned dyes always make it look a bit orangey.