Forget size, age, look, skin colour and any other feature that shouldn't matter; On the Beach is calling for women of all forms to show that #ThisBikiniCan after recent findings revealed that over a third of UK women say low body confidence prevents them from getting into the pool or sea on holiday.
National Bikini Day
Today for National Bikini Day, which marks the invention of the bikini in 1946, the beach holiday specialist brought women together from across the UK to strut their stuff in their swimwear and celebrate bodies of all shapes and sizes at its pop-up beach in Manchester's city centre. Women gathered at the destination in their bikinis to help spread a body positive message – just in time for the summer.
#ThisBikiniCan campaign 
On the Beach has also taken to social media with its #ThisBikiniCan campaign to help spread the message that all bodies are beach-ready, with the help of several personalities such as Felicity Hayward, Andrea McClean and Gemma Collins. On the Beach is now encouraging women across the UK to post unedited pictures of themselves in their bikinis to promote body positivity, celebrate the differences that make our bodies unique and beautiful in different ways and heighten confidence through the community, showing that nothing should stop women getting in their swimmers and having fun on holiday.
Why some women don't swim?
On the Beach, research found that 33% of women in the UK don't swim in the sea or swimming pool on holiday due to low body confidence. 23% said that self-consciousness around wearing swimwear discourages them from getting in the water and 15% of women say that visible skin conditions hold them back. To tackle this issue On the Beach has launched #ThisBikiniCan and is working with celebrities and influencers to help spread the word and break down stereotypical versions of beauty and standardized beauty ideals.
Body positivity issues appeared to be much higher amongst younger adults, with results revealing that low body confidence was highest amongst 18-24 year olds (39%), closely followed by 25-34 year olds (32%).  Low body confidence affects 26% of women over 55.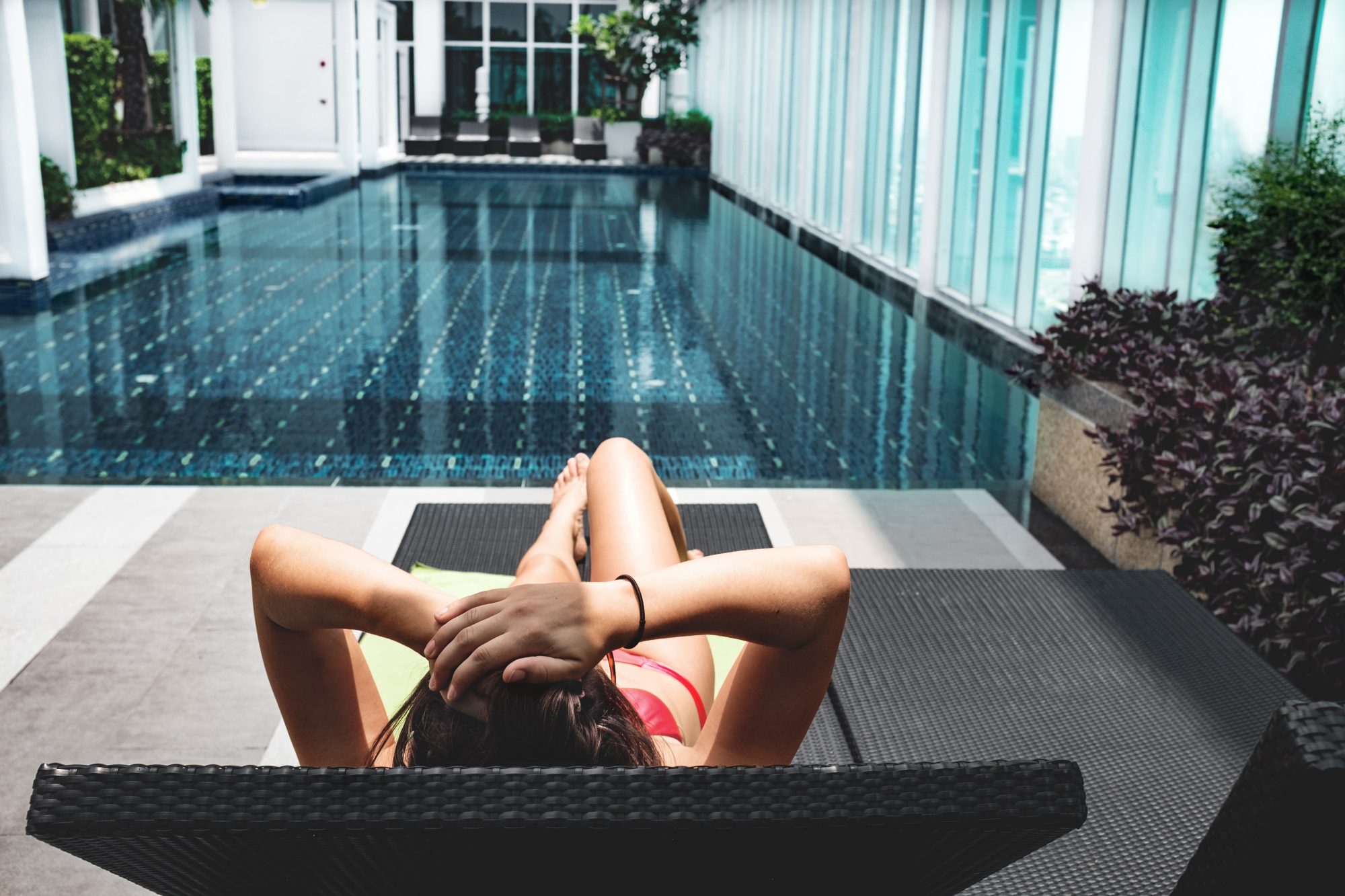 Felicity Hayward, founder of Self Love Brings Beauty said

"I will always stand by the fact that I believe the perfect body does not exist, as there are no two humans on this planet that are the same so you have to aspire to be the best version of yourself, not someone else. I would love this message to be told even more so on #NationalBikiniDay as all bodies deserve to be seen and everybody deserves self-love. On National Bikini Day #ThisBikiniCan celebrates all bodies and aims to encourage women to embrace their bodies as they are.   We hope that it will give women the confidence and opportunity to shout out about being comfortable in their own skin and to enjoy their beach holiday, whatever they choose to wear."

Strive to raise confidence:
On the Beach has an ongoing pledge to ensure nothing holds people back from enjoying their holiday, recently demonstrated by working with families to build water and swimming confidence, following a rise in parents not getting into the water with their kids. With less than half of UK adults confident at swimming, On the Beach is providing bespoke family-focused swimming lessons which provide water safety tips, and a range of ideas for water games and activities for everyone to enjoy together and designed to build confidence in each family member.
Andrea Tarpey, Head of Communications at On the Beach said

"Our holidays should be a time to relax, recharge and enjoy the sunshine with a sense of freedom and without fear of judgment.On the Beach's #ThisBikiniCan campaign is designed to bust the myth of 'beach body readiness' and the unrealistic expectations and pressures that this can bring with it.  As far as we're concerned, all bodies are beach ready, and we're hoping that by celebrating real women and promoting a message around body positivity – irrespective of shape or size – we can help give more people the confidence to get in that pool and enjoy their holidays and summer to the fullest."
To be part of the #ThisBikiniCan movement, social media users should post a picture of themselves in swimwear using #ThisBikiniCan and @OntheBeachHolidays, showing off how proud they are of their body and that preconceived beauty standards will not stop them enjoying the sun this summer, and tagging two friends to pass on the challenge.