This article showcases our top picks for the
Cheap Sustainable Food
. We reached out to industry leaders and experts who have contributed the suggestions within this article (they have been credited for their contributions below). We are keen to hear your feedback on all of our content and our comment section is a moderated space to express your thoughts and feelings related (or not) to this article 
This list is in no particular order.
This product was recommended by Jennifer Curtis from She Cooks She Eats
Bumble Bee Snack on the Run! Tuna Salad with Crackers Kit is a convenient, delicious, and nutritious snack option. This kit includes Bumble Bee Tuna Salad with Crackers, perfect for on-the-go snacking. The tuna salad has a hearty flavor and is made with real celery and onions. The included crackers are perfect for scooping and dipping. This snack kit is shelf-stable and contains no trans fat or cholesterol. It's a great way to get your daily protein intake and is perfect for a quick lunch or snack. Plus, it's easy to prepare and ready in minutes. Enjoy the convenience and deliciousness of this Bumble Bee Snack on the Run! Tuna Salad with Crackers Kit.
---
This product was recommended by Nathan Walters from Best Reviews UK
Augason Farms Dried Whole Egg Product is an essential addition to any food storage plan. This high-quality product provides a convenient way to have eggs available for everyday use or for emergency preparedness. It is also great for camping, backpacking and other outdoor activities. The product is made with whole eggs that have been dried for maximum shelf life and convenience. It is easy to prepare and can be used in many different recipes. Augason Farms Dried Whole Egg Product is an ideal way to ensure your family has access to nutritious eggs, even in times of need.
---
This product was recommended by Trista Best from Balance One Supplements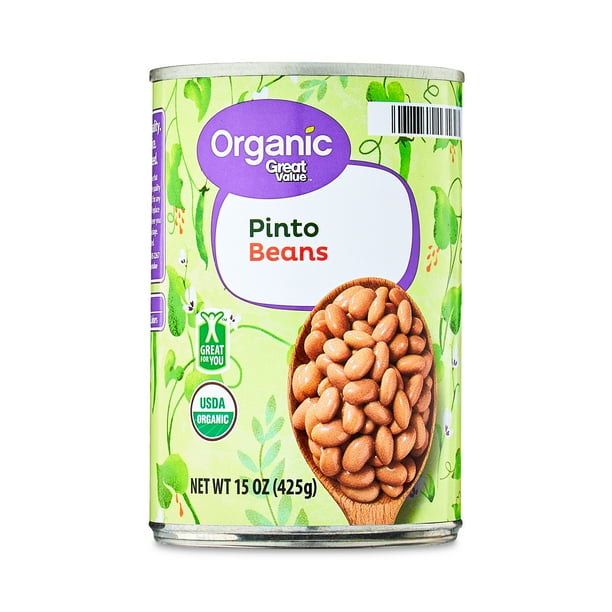 Beans of every variety pack a ton of nutrients and calories into any meal, which is helpful when you are working to reduce your grocery budget. The fiber content of beans will keep you full and satisfied long after a meal and is beneficial for feeding the gut's good bacteria, binding and flushing out toxins and waste from your body, and even helps to reduce cholesterol and body weight. Along with fiber, beans are rich in protein, a macronutrient that can often be found lacking in the diet of those seeking to save money at the grocery store. Beans are known for their protein content, but eating them along with rice is the best way to get in all 9 essential amino acids. There are twenty amino acids, nine of which are essential, meaning they must be obtained through the diet. Animal protein sources naturally contain all 20 amino acids and are therefore naturally complete proteins, but many plant-based proteins are not. Taking in all essential amino acids is necessary for a healthy life and combining rice and beans provides the right combination of amino acids to achieve this.
---
This product was recommended by David Reid from VEM Tooling
Broccoli costs only about $1.64 per head on average, yet it is packed with nearly every essential vitamin. Vitamin C, an antioxidant that may also help your immune system, is particularly abundant in this food. One cup meets 135% of the recommended intake. It also has a lot of vitamin K and folate, which aid in clotting blood and stave off neural tube birth abnormalities. Broccoli's nutritional and antioxidant content has been linked to a reduced risk of developing chronic diseases like cancer and cardiovascular disease..
---
This product was recommended by David Reid from VEM Tooling
Healthy and inexpensive, bagged spinach is a great grocery store staple. A 9-ounce (255-gram) bag can be purchased at most shops for around $2. The vitamin K in spinach helps keep bones strong and lowers your risk of developing heart disease and cancer. Spinach is a good source of vitamins A and C and folate and manganese, all of which help strengthen the immune system. Spinach, like other dark green veggies, contains healthy plant components. Due to their ability to reduce inflammation and protect cells, they are useful in warding off chronic conditions.
---
This product was recommended by David Reid from VEM Tooling
In the United States, canned tomatoes are the most popular vegetable. They cost roughly $0.92 per pound, yet they are incredibly nutritious. Tomatoes' vitamin C content is what makes them stand out. The daily value is met in just one cup. They are a good source of numerous minerals and vitamins, including B vitamins and vitamins A, E, and K.
---
This product was recommended by Derrick Hathaway from VEM Medical
Onions are a cheap and often consumed vegetable with many health benefits. You can get them for around $1 per pound at most shops (.45 kg). Antioxidants found in abundance in these foods have been linked to a reduced risk of developing cardiovascular disease, diabetes, and even some forms of cancer. Onions are also a good source of vitamin C, manganese, vitamin B6, and potassium, but in relatively low amounts.
---
This product was recommended by Derrick Hathaway from VEM Medical
Affordable and nutrient-dense, russet potatoes are a pantry staple. The average price per pound is roughly $0.56. Eating potatoes with the skin on them regularly may be good for your immune system and brain. It's because they're a good source of energy and vitamins C and B. In addition, the fiber content of these foods helps with digestion and curbs food cravings. In addition, potato skins are a good source of nutrients, particularly potassium. The quantity of potassium in a medium-sized russet potato is greater than that of a banana.
---
This product was recommended by Derrick Hathaway from VEM Medical
Carrots are a low-cost and nutrient-rich veggie to add to your diet if money is tight. On the whole, they cost only $0.74 a pound. Beta-carotene, the precursor to vitamin A, is abundant in carrots, making them a top source of this nutrient. You can get 428 percent of the vitamin A you need for healthy eyes and a strong immune system from just one cup of carrots. Carrots are also a good source of several other nutrients, including fiber, vitamin C, vitamin K, potassium, and manganese.
---
This product was recommended by Alvin Wei from SEOAnt
Ancient Harvest white quinoa, red quinoa, and tri-color quinoa are some of the cheapest sustainable foods on the market, costing about $14.25 for 1.43 pounds (a pack of 1). It's organic, non-GMO, and Kosher certified. Ancient Harvest also has them grown in the Colorado Rocky Mountains, which have a similar highland climate to Bolivia. Ancient Harvest Quinoa is a sustainable option because it uses less water to grow and there's less transit than grains grown outside the United States.
---
This product was recommended by Mia Garcia from iToolab
It's a fact of life that sometimes you can't prepare for the unexpected. Whether it be a natural disaster, a work emergency, or just some bad luck, sometimes you find yourself without food. That's where the Augason Farms 4-gallon pail comes in. This food supply has a complete, balanced meal that consists of a variety of grains, sugar, salt, and seasoning. The pail is packed in an airtight container to preserve its flavors for up to 5 years. These versatile pails are great for everyday use and can be used to supplement or replace meals. It can be stored for long periods of time without losing nourishment and flavor. The supplies are easy to prepare and most can be crafted in the corner of the kitchen.
---
This product was recommended by Shrey from Air Fryer Reviews
Brown Rice is a cheap, sustainable food option, and the best part is that you buy it once and store it; all you need is 10-15 minutes to cook it in water. You can make easy fried rice, where you sautee some vegetables and add rice to it with salt, pepper, onion powder, and paprika. There are so many easy ways to make rice that you will never get bored with this food option.
---
This product was recommended by Shrey from Air Fryer Reviews
Oatmeal is another popular breakfast option, but it does more than just breakfast. There are so many desserts that you can make using oatmeal or grinding the oatmeal and making oatmeal flour or even oat milk. Oats are cheap and sustainable, and if you are going gluten-free or vegan, then this is something you should consider. If you have any questions, please email me; I can add more options si
---