Having smooth and moisturized lips is important all year round. However, you don't have to compromise your vegan values to find an effective lip balm. Below are products that use lovely natural ingredients such as hemp, coffee bean, shea butter and coconut oil to ensure that your lips avoid chaps.
#1
Hempz Herbal Ultra Moisturizing Lip Balm
Hempz Herbal Ultra Moisturizing Lip Balm is a great choice for a lip balm because it's chic, effective, and totally vegan. It also has the natural hydrating and conditioning properties of hemp seed oil to ensure your lips stay smooth as silk.
#2
Crazy Rumors Barista Mix
Fancy yourself a cruelty-free coffee connoisseur? Then this is the perfect vegan lip balm set for you! Featuring four fun flavours – Amaretto, French Vanilla, Coffee Bean and Spiced Chai – Crazy Rumors' lip balms are made from clean, quality, organic ingredients like shea butter and jojoba oil. Vegan certified and certified cruelty free, these lip balms go on smooth for long-lasting lip moisturizing.
And if you're not into coffee, Crazy Rumors make plenty more classic, fun and adventurous flavours, all sourced from real, food grade ingredients.
#3
Vegan Lip Balm By Eco Lips
It's hard to find lip balm that's also beeswax free, and this company makes it a point to let people know it is, which I think is great. This super moisturizing lip balm walks the talk by being 100% natural, non-toxic, beeswax free, gluten free, it's never been tested on animals, and is even manufactured with 100% offset renewable energy credits. Nothing but high quality organic ingredients that's great for you and the planet!
#4
Cannasmack Vegan Hemp Lip Balm
CannaSmack's lip is not only vegan and cruelty-free, but it's also infused with hemp giving you a nutritional boost as well. The formula is all-natural and free of parabens, gluten, sulfates and 100% natural.
Hemp adds a unique touch to the lip balm, as it's loaded with vitamins A, B, D, E and omega fatty acids. For less than $5 dollars it offers great value and I would highly recommend it.
#5
Cbd Essentials Lip Balm
CBD Essentials Lip Balm is formulated to moisturize the lips from discomfort associated with dryness and deeply hydrate dry skin for maximum benefit and long-lasting protection. CBD Essentials Lip Balm is available in Tropical Punch, Grape, Coconut, Vanilla and Peppermint in 0.15 oz.
#6
Ladybug Jane Ultra Moisturizing Organic Lip Balm
I wholeheartedly recommend Ladybug Jane Ultra Moisturizing Organic Lip Balm. Aside from being organic, Ladybug Jane lip balms are vegan, extremely moisturizing, and contain no harmful ingredients. They also come in over fifteen scents (Sweet Strawberry, Cotton Candy, Vanilla Cupcake, Rich Chocolate, Mango, etc.) and smell divine. There is even an unscented option, Plain Jane.
#7
Sweet Orange Lip Butter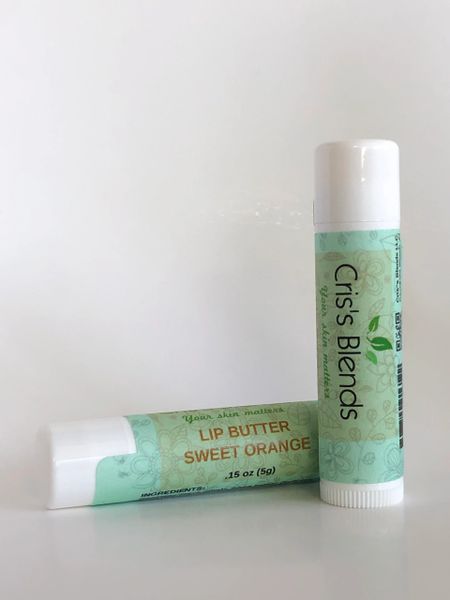 This is a blend of natural, plant based ingredients, such as shea butter, coconut oil, essential oils, and it nourishing and moisturizing without the use of harsh chemicals or fragrances.
It lasts a long while when applied, and It gives lips a soft feeling. It can be used on any areas of dry skin, like hands etc, and will immediately offer relief from dryness, without feeling heavy.
---
The recommendations of products and books within this article where sourced from industry experts. Their names and websites are listed below.
Who contributed to this article?