Wristwatches today are very much a man's world but at one point these watches are popular only amongst women. Today women have a range of fashion accessories to choose from and only a few choose to use watches as timekeeping functions.
As much as there are stylish and classy looking watches for men there are many different types of watches that are attractive to women. When women buy watches they focus on design, style, and color because their intentions are to match their attires.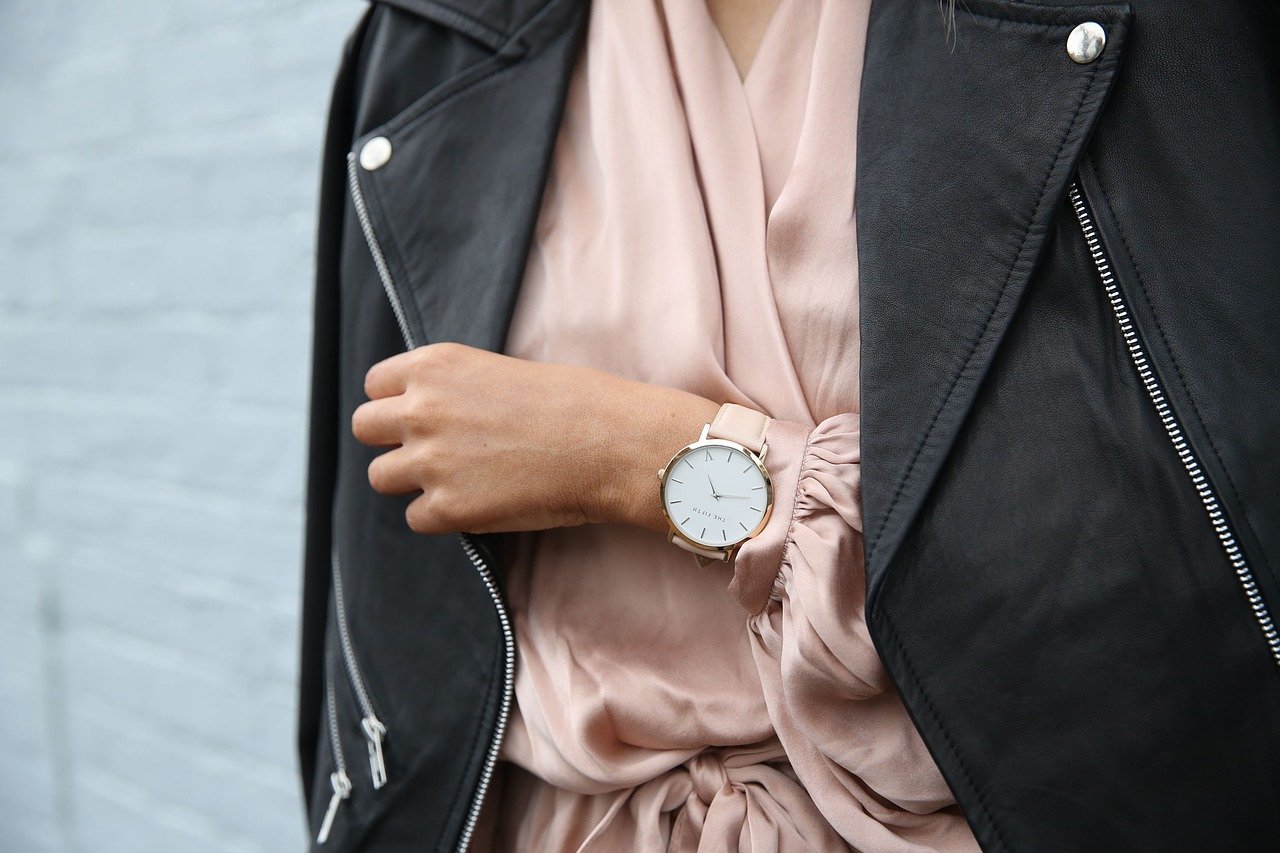 There are several types of watches in the market that come in several shapes and sizes. These watches even come with different functions that can help you in your daily life. So in this article, we will explore some of the many types of watches out there that can be a great option for women:
Casual Watches
One of the most common types of watches in the market are casual watches. These watches can be worn on any clothing and are a great timepiece that every woman should have. However, even amongst these there are several types of watches in the market which you can consider to match your lifestyle and choices.
Rose Gold Watches
Another popular watch that many women own are rose gold watches as they can be worn for many occasions. Rose gold can be part of the different elements in your watch such as cases, dials, bracelets, or even your dials. Rose gold also offers a certain style that makes your timepiece look elegant and feminine.
Smartwatches
Smartwatches are one of the most trending watches in the market that offer a range of smart features that appeal to both genders. Whether you are exercising, at work, or at a family gathering, you can use several smartphone features right on your wrist. Apple, Fitbit, Samsung, Fossil, etc are some of the popular brands in the market. Compare smartwatches and Fitness trackers from Apple and Fitbit to know which one works perfectly for you.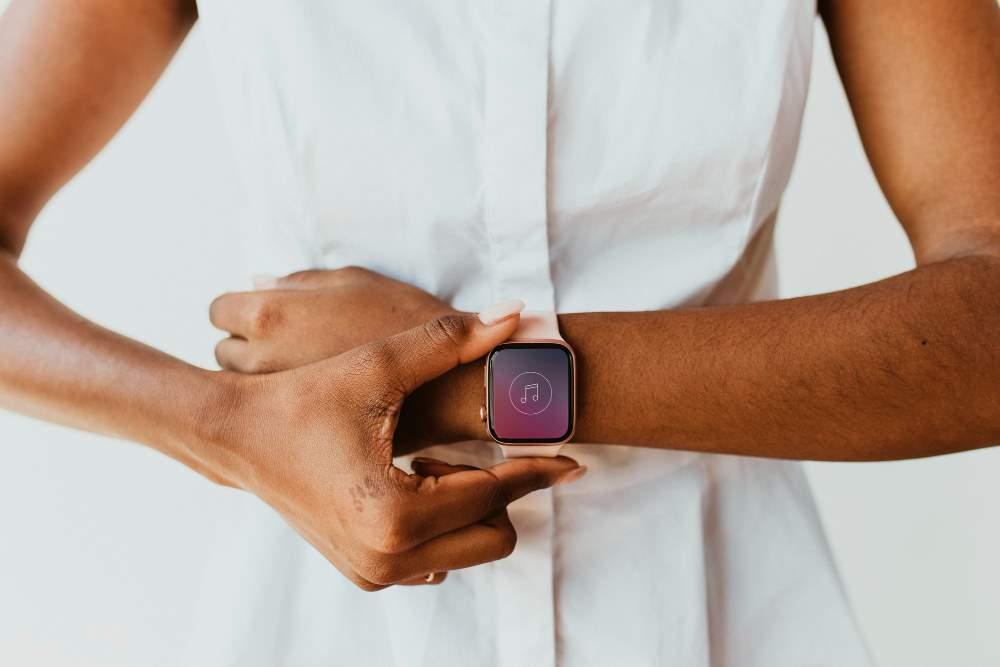 Two-Tone Watches
Two-tone watches were once a popular watch style as they usually combine two mental or materials to create one elegant styled watch. These watches also work great with different kinds of jewelry to match your favorite outfit in summer or winter. While it may sound like a simple looking watch they can be very attractive as some custom designs are made with precious combinations of metals.
Interchangeable Watches
If you ever want to buy a watch, an interchangeable watch is a great way to make the most of your purchase. The biggest advantage about these watches is that you can switch straps to match your outfit. By doing so you won't waste money on purchasing several watches but modify your watch style to match different occasions.
Luxury Watches
Luxury watches are investment worthy watches as they are made with some of the most precious materials and metals. They not only boast quality, craftsmanship, or style but they are also considered a symbol of status in the community. As a woman, wearing a luxurious timepiece also indicates that you have entered the big leagues and made a name for yourself. In other words, it reflects your hard work and challenges you have overcome to earn your success. If you are into luxury brands, here are 19 sustainable brands that exude luxury in everything they do and create.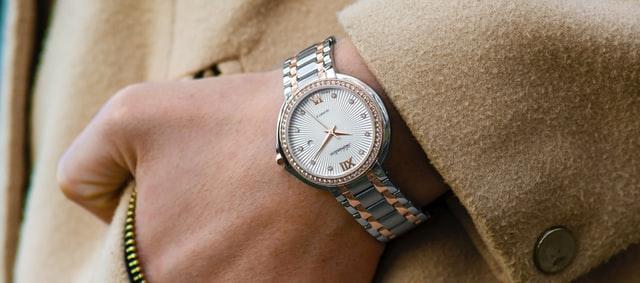 Sport Watch
If you are someone who is always on the move, then a sports watch can be a great addition to your collection. These watches are specifically designed for people who take part in several fitness activities such as swimming, running, jogging, and so on. Most sports watches are shock resistant, water resistant, and even allow individuals to record laps right on their wrist.
Hybrid Watch
If you are looking for watches that do both look stylish and have certain smartwatch capabilities then you should consider a hybrid watch. There are many hybrid watches in the market that offer several smart functions such as notifications, step tracker, and so on. By choosing this watch you get the best of both worlds and wear them at different occasions easily.
Skeleton Watch
Most men value what's inside of the watch as well as how it looks on the outside, while women mainly focus on designs and color. Now there is absolutely nothing wrong with it as people have their own choices. But if you are one of those women who are interested in these types of watches then you can consider a skeleton watch where you view the mechanics and inner gears of your classic timepiece.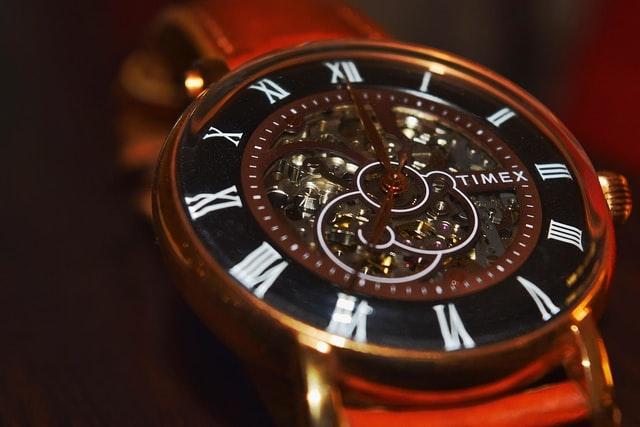 Dress Watch
Lastly, a dress watch is another popular type of watch that is designed to enhance your formal attire efficiently. These watches are made from quality materials and very attractive to the eyes. Some dress watches are meant to be worn only over your modern and aesthetic dresses as it exudes elegance and style.
These are just some of the types of watches that you can add to your collection of fashion accessories as a woman. Keep in mind that these watches can cost anywhere from cheap to breaking your bank, so choose wisely! A watch can also be an excellent gift for the strong women in your life, however here are some really cool alternatives.