Gun control is a very controversial issue in many states, and the United States is not exempted from this. It is an emotional and political issue, and different people have different opinions about the matter. When people hear the word "gun" or "firearms," the first thing that comes to mind is violence and crime. It is true that firearms are used to commit most crimes, and they can be scary. But, are guns dangerous, or are the terrible people who use them for their heinous crimes dangerous?
With the mass shootings that go on in America (especially in schools) almost every year and sometimes, more than once a year; shootings that end up with more than three people dead, the antagonism against firearms continues to grow. The truth of the matter is that as there are many people against guns, there are equally many people for guns. People argue that completely prohibiting the rights to firearms would leave the masses unable to protect themselves in case of serious, life-threatening situations. There are so many essay examples online that argue for and against weapons, but which is it? If you're a college student asked to write essays on gun control in america, how will you go about it? You can read more to find out the basic things you need to know about gun control and gun safety rules in America.
Minimum Age
Although local officials and states have the right to increase the federal minimum age to purchase firearms, they CANNOT reduce it.
According to the Gun Control Act (GCA) drafted in1968 which regulates firearms at a federal level, legal residents and citizens must be at least 18 years of age to purchase ammunition, shotguns, and rifles. Every other type of firearm like machine guns and handguns is sold only to people 21 and above.
Who is Prohibited from Buying or Owning?
There are some specific groups of people that are not permitted to possess firearms in America, and they are:
People deemed harmful to society like fugitives.
Patients committed to mental institutions involuntarily.
People are found guilty of unlawfully possessing and using dangerous controlled substances like marijuana, cocaine, etc.
University students that live on campus dorms.
Individuals with prior felony convictions who have been sentenced to prison for over a year and those that have misdemeanors with sentences of more than two years.
How does the Government Regulate Firearms?
According to the Second Amendment, people have legal permission to keep and bear arms.
But, The Bureau of Alcohol, Tobacco, Firearms, and Explosives administers the Gun Control Act and is in charge of regulating the standards for issuing gun licenses to gun vendors (any vendor without a gun license will be punished.)
The National Firearms Act of 1934 is in charge of regulating machine guns, rifles, silencers, shotguns, and firearm mufflers.
State and local governments can regulate how residents use guns in public, but they don't make the laws that decide who gets to possess and receive a gun or not.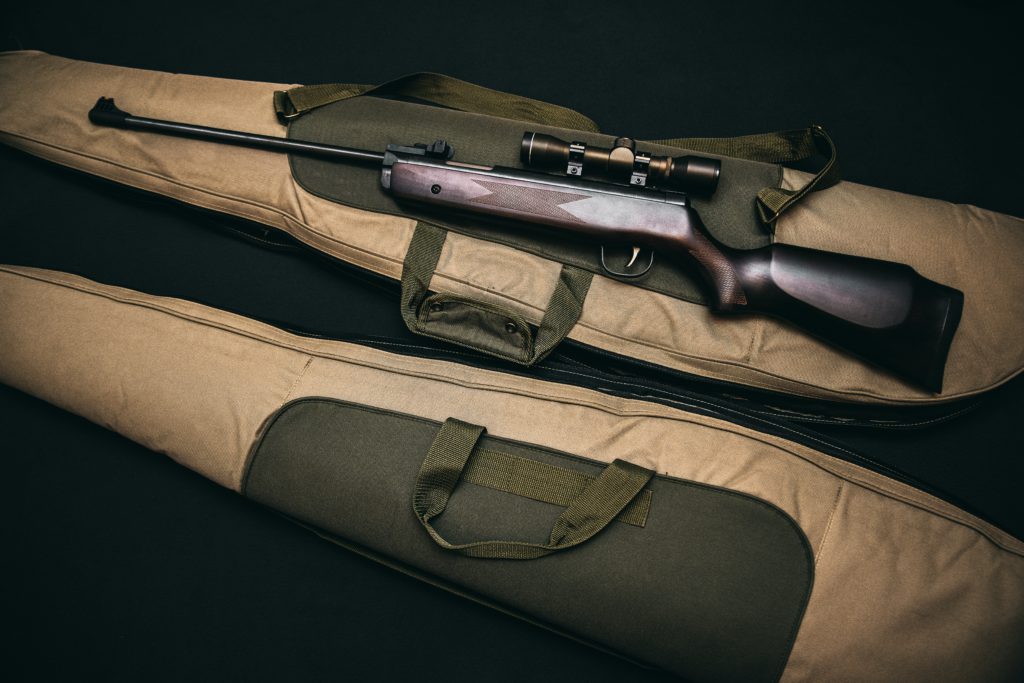 Do States Require Permits to Carry Firearms?
The laws of carrying firearms differ for each state. But here are the things to note:
Virtually no state requires a permit to carry shotguns and rifles.
Many states require permits carrying handguns.
Few states permit residents to carry handguns without permits.
Concealed or open carrying of firearms is dependent on state laws.
Who Can Sell Guns?
To qualify as a gun dealer, an individual must be at least 21 years of age and must have a Federal Firearms License (FFL).
The individual must have a safe area for conducting this business, and they must keep the local law enforcement up to date from the beginning of the process. The individual must pay the licensing fee before he/she can resume business and pay renewal fees when it's due if he/she wants to keep the business going.
All this is necessary if the individual wants to use this business to make a profit for livelihood via regular sales. But anybody can sell a firearm if the goal isn't to use the business as a sort of livelihood.
Conclusion
Although guns are quite controversial and there have been so many debates about them, one can't overlook their needs. Before you purchase a firearm of any kind, it's best you check with your state and local administration to know the exact laws governing their use and ownership. It's better to be safe than sorry.