If you're new to hair styling, it can be tough to know where to start. Many products are on the market, each claiming to be the best for specific hair types. However, every beginner should have a few essential products in their hair care arsenal. How do you know which ones to choose? This article will look at six of the best hair styling products for beginners. We'll discuss what each product does and how it can help you achieve your desired look. Let's get started.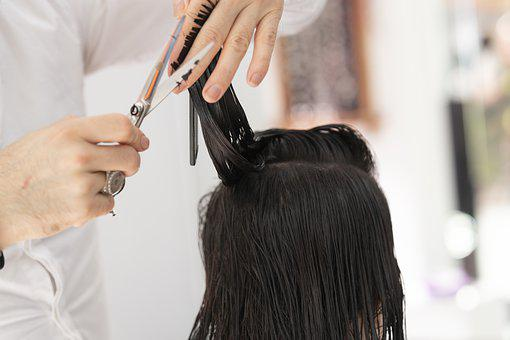 1. Hair Shears
Hair shears are a must-have for any hair stylist. They are used to cut and style hair and come in various shapes and sizes. Several types of hair shears are available on the market, but one of the most common ones is rainbow hair scissors which can be used for various hair cutting techniques. Others include texturizing shears and razor combs.
Choosing the right type of hair scissors for your needs is essential, as each type is designed for a specific purpose. Sharpness is the most important thing to look for in a pair of hair shears. A dull pair of scissors will not only make it difficult to cut the hair but can also cause the hair to split and break.
2. Shampoo and Conditioner
Shampoo and conditioner are two essential hair care products. They both play an important role in keeping your hair healthy and looking great. The shampoo is used to cleanse the scalp and hair. It removes dirt, oil, and other impurities from the hair shaft, leaving it looking and feeling cleaner. The shampoo is typically applied to the scalp, massaged in, then rinsed out. Depending on your needs, it can be used daily or every other day.
The conditioner is used to detangle the hair, reduce frizz, add shine, and protect the hair from heat damage. It is typically applied after shampooing, left for a few minutes while absorbed into the hair shaft, then rinsed out. The conditioner should be used at least once a week but can be used more often if needed.
3. Hair Dryer
A hairdryer is an essential tool for anyone who styles their hair regularly. It can be used to dry the hair quickly or to style it into a particular shape. Several types of hair dryers are available on the market, but the most common ones are ionic hair dryers and ceramic hair dryers. Ionic hair dryers emit negative ions, which help to reduce frizz and add shine. Ceramic hair dryers use infrared heat to penetrate the hair shaft, making it softer and more manageable.
4. Hair Brush
A hairbrush is an essential tool for any hair stylist. It is used to style the hair and can also be used to detangle the hair. Several different types of hair brushes are available on the market, but the most common ones are paddle brushes, round brushes, and vented brushes.
Paddle brushes are wide. The flat brushes are typically used to style straight hair. Round brushes are smaller. Cylindrical brushes generally are used to create curls and waves. Vented brushes have holes that allow air to circulate, which helps speed up the drying process.
5. Heat Protectant Spray
Most people know that using heat on their hair can be damaging, but many don't realize that using heat protectant spray is one of the best ways to protect your hair from heat. Heat protectant spray is a product that is applied to the hair before styling. It forms a protective barrier around the hair shaft, preventing the heat from damaging the hair.
If you're looking for a way to protect your hair from the harsh effects of heated styling tools, you need to start using heat protectant spray. This product is essential for anyone who regularly uses hot tools on their hair. It will help keep your hair healthy and shiny and prevent those pesky split ends from forming.
6. Leave-In Conditioner
Leave-in conditioner is a conditioning product applied to the hair after shampooing but before styling. It is a great way to add extra hydration to your hair and can help reduce frizz and static. It is also a good way to protect your hair from the heat of heated styling tools. A leave-in conditioner is a must-have product if you have dry or damaged hair.
There are many different types of leave-in conditioners available on the market, so you can find one that best suits your needs. Some formulas are designed for color-treated hair, while others are for curly or thick hair. Even leave-in conditioners contain SPF to protect your hair from the sun's harmful rays.
These are six essential hair care products for anyone starting in the hair styling world. These products will help you achieve healthy, shiny, and beautiful hair. So don't wait any longer. Get these products today and start your journey to gorgeous hair.