Sunrise Alarm simulates a sunrise to help you wake up naturally. The sunrise starts 30 minutes before your alarm time and slowly brightens over half an hour to wake you gently. Snooze button gives you another 5 minutes in bed.
If you like the reassurance of an audio alarm, Sunrise Alarm has an optional alarm beep or a choice of 5 natural sounds, including birdsong and a purring kitten.
When you're ready to sleep, touch the sunset button and the light will dim over 30 minutes to help you relax. The display can be switched to low or off if you prefer.
Sunrise Alarm can be used as a dimmable bedside light or for coloured mood lighting. Choose one colour or cycle slowly through the full sequence.
Gradual sunrise of 30 minutes to wake you naturally
Fading sunset of 30 minutes helps you drift off to sleep
Alarm beep (optional) plus 5 wake sounds: Blackbird, Osprey, Goats, Tree frogs, Kitten purring.
Dimmable display (high-low-off)
Snooze
10 light levels of warm white light for sunrise/sunset
Coloured mood light: green, red, blue, pink, orange, light blue
H18 x W17 x D9cm
Lumie Sunrise Alarm Review:
Lumie had a pretty bold claim on the box describing the sunrise alarm clock as being easy. I think they might just be right.
Setting It Up: Setting up the Lumie sunrise alarm was easy. Out of the box it's already in a state where it's ready to go, all you need to do is position the lamp, leave your curtains open, set your alarm and go to bed.
Events: I am a rule follower, I like my life to be professional and I have an alarm on my phone that I have to make an active decision to disable. This is the reason why I normally still manage to wake up just before my alarm goes off, but I didn't expect to be woken from my dreams in such an abrupt manner.
It was around 4:30 am, and I didn't know at the time I was being woken by the Lumie, my duvet had just been flung aside in a very familiar style, but recently my girlfriend has taken to throwing the duvet and pillows off the bed, so I thought nothing of it when I was woken suddenly by a glowing ball of light.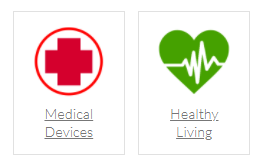 My girlfriend is a very sound sleeper, and it's a trait I've come to learn. She can sleep through anything, I once did a Google search on her "how to wake a sound sleeper" and the advice given was to "just go for it!", so in the past I have been the one to get up first, and let myself out of the house, which was a slight problem for me as recently I had started a new job, and was relying on the alarm to get me there. My girlfriend and I were both slightly worried about how I was going to sleep with a light going off after 30 minutes, it would have been equally as rude as my smartphone, and in the first week, there would be many late arrivals.
The first night was a bit of a disaster. But it was my fault. I'd been led to believe that the alarm is solar powered, so I'd neglected to charge it. This was a bit of a disaster, because I typically have a habit of leaving lights on when I go out, and I only have the one alarm clock for me and my girlfriend.
We managed to remedy the situation by using an extension lead in the living room, and then covering the windows with black bin bags, as the Lumie was putting off a lot of light.
The Sunrise: The first morning, it didn't quite set off as planned. My girlfriend had woken up before me, and walked into the living room and turned the Lumie on. This was quite without me knowing, she has her own alarm and was pulling the living room duty so I could sleep in.
She woke me, and we stood there watching the sunrise, we were both impressed that we could see a change in the light, and the colour of the light, but it wasn't an obvious thing that we could hear or notice really.
The sunrise was nice, I got a bit of a soft stretch, but the issue was the 30 minutes of climbing slowly from red to orange. We were both disappointed there wasn't more colour shifts, as with the alarm on its lowest setting, it's hard to notice the changes in the light.
The next day, I charged the Lumie, but still couldn't wake to it, I woke to red, and it wasn't that interesting of an experience.
The wake sounds are a nice touch, it's professional to be able to get up to one, and get a bit of a laugh out of it, and the kitten purrs are a really nice touch.
The sunset is strong enough to trick your brain, however. The idea with the sunset is to dim the lights before bed to help you fall asleep. However, on the timer, it takes around 30 minutes for the screen to go from fully lit to fully off, you can't really see the change in the colours with the lights on, so it's a bit of a wasted feature.
Wake light But does it work? It's not the most rumbunctious alarm clock I've had. One thing I loved about other methods of waking up in the morning was that it forced me to get up, to have to be active in the morning.
The Lumie is easier, The fact that I wake up to red or orange doesn't do much for me. The idea is that it's eventually supposed to turn brighter and brighter, in 30 minute increments, to a fully white light that is supposed to force open your eyes.